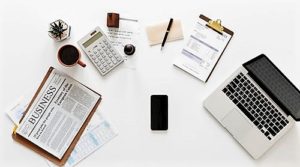 To have resilience at work often takes a concerted effort. Resilience helps you manage typical workplace challenges such as:
personality differences
bullying
micro-management
being blamed
poor leadership
criticism
demands on your time
lack of childcare
personal issues such as depression, anger, lack of stress management skills or illness.
Here are 12 Ways to Build Your Resilience at Work
One:
Enjoy the Commute
If using transit, read a book or paper, listen to music, or interact with fellow travelers.
Two:

Schedule Your Day
Be realistic. This will be challenging for optimists who think they can get more done than is possible.
Three:

Take Breaks and Lunch
Eat nutritious foods. Take a walk. Do little something just for you.
Four:

Make Friends at Work
Engage daily in some brief, supportive and positive interactions. Building co-worker relationships can enhance the environment.
Five:

Lead with Your Strengths
Whenever possible showcase and request jobs that use your talents, skills, and knowledge. Doing so will energize you and bring your workplace satisfaction.
Six:

Be a Workplace Cheerleader
When others succeed celebrate. Give acknowledgement.
Seven:

Learn from Errors
Develop an attitude of a beginner's mind. Be open to discovering better ways of acting and operating. Making mistakes can lead to important discoveries.
Eight:

Deal with Criticism
Say, "Thank you for the information." If you need to improve your behavior or performance do so. If you need help ask, for it.
Nine:

Trouble Shoot Conflict
Invite that person out to lunch. Ask, "What is going on for you?" and then really listen. You might add, "How can I help."
Ten:

Release Built Up Tension
Every so often through-out the day, stop what you are doing, notice your body, squeeze your shoulders to your ears, take a deep breath, and let go!
Eleven:

Notice with Gratitude
Find something each day that you appreciate about your work; the coffee machine, a co-worker, or the stapler!
Twelve:

Tell Success Stories
Stories create the culture of an organization. Tell stories that acknowledge leadership, commitment, and excellence. Describe how pro problems are tackled and solved, and how goals are accomplished.
Choose one of the ideas above and see what results you can create to build resilience at work.
Related Books:
From Woe to WOW: How Resilient Women Succeed at Work by Patricia Morgan
Frantic Free: 167 Ways to Calm Down and Lighten Up by Patricia Morgan
The Resilience Factor: 7 Keys to Finding Your Inner Strength and Overcoming Life's Hurdles by Karen Reivich and Andrew Shatte Ph.D.
Flourish: A Visionary New Understanding of Happiness and Well-being by Martin Seligman
Please check out these related posts:
Book Summary: Flourish —

Visionary New Understanding of Happiness and Well-being

Book Summary: Survivor Personality — Why Some People are Stronger, Smarter, and More Skillful at Handling Life's Difficulties…and How You Can Be, Too
Patricia Morgan MA CCC helps her readers, clients, and audiences lighten their load, brighten their outlook, and strengthen their resilience. To go from woe to WOW call 403.242.7796 or email a request.
---

If you enjoyed or benefited from this blog, please leave a Comment below and subscribe to my eNewsletter, Your Uplift.