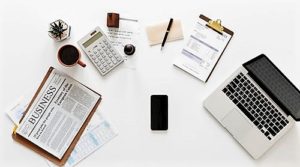 To have resilience at work often takes a concerted effort. Resilience helps you manage typical workplace challenges such as:
personality differences
bullying
micro-management
being blamed
poor leadership
criticism
demands on your time
lack of childcare
personal issues such as depression, anger, lack of stress management skills or illness.
Here are 12 effective ways to enhance your resilience in the workplace

:
Embrace Your Commute: If you use public transportation, make the most of your time. Read a book, catch up on a newspaper, listen to music, or strike up conversations with fellow commuters.
Plan Your Day Realistically: Be pragmatic in scheduling your tasks. This can be particularly challenging for optimists who tend to overestimate what they can accomplish.
Take Breaks and Lunch: Prioritize your well-being during the workday. Eat nutritious meals, go for a short walk, or indulge in a little self-care.
Build Workplace Relationships: Foster supportive connections with your colleagues through daily positive interactions. Strengthening these relationships can improve the overall work atmosphere.
Leverage Your Strengths: Whenever possible, seek out tasks that align with your talents, skills, and knowledge. This will boost your energy levels and job satisfaction.
Celebrate Others' Success: Acknowledge and celebrate your coworkers' achievements. Being a source of encouragement can create a more positive work environment.
Learn from Mistakes: Cultivate a beginner's mindset and remain open to discovering better approaches. Mistakes can lead to valuable insights and improvements.
Handle Criticism Gracefully: Respond to criticism with gratitude and a willingness to improve. If you need assistance, don't hesitate to ask for it.
Resolve Conflicts: If conflicts arise, take the initiative to address them. Invite the person involved to lunch, ask about their perspective, and genuinely listen. Offer your help if appropriate.
Release Tension: Periodically pause during the day to check in with your body. Relax your shoulders, take a deep breath, and let go of built-up tension.
Practice Gratitude: Find something to appreciate about your work every day, whether it's the office coffee machine, a friendly coworker, or even the trusty stapler on your desk.
Share Success Stories: Narratives shape organizational culture. Share stories that highlight leadership, dedication, and excellence. Describe how challenges are overcome and goals achieved.
By incorporating these strategies into your work routine, you can build resilience and create a more positive and productive workplace environment.  Choose one of the ideas above and see what results you can create to build resilience at work.
Related Books:
Please check out these related posts:
Book Summary: Flourish —

Visionary New Understanding of Happiness and Well-being

Book Summary: Survivor Personality — Why Some People are Stronger, Smarter, and More Skillful at Handling Life's Difficulties…and How You Can Be, Too