Contents
Presentation Skills Workshops
Mentoring Services for Empowerment, Business, and Speaking
Patricia's Living Room Labs (for those who live in Calgary and area)
1. Presentation Skills Workshops
Correct preparation provides a plan, calms nerves and supports an engaging and memorable delivery.
Feel the Fear and Speak Anyway: How you can use public speaking basics to present well, even if you are a beginner
They Snooze-You Loose: How to engage and keep your audience's attention
What a Story! How to find, craft and share a memorable, impactful, and relevant one
Your Humorous Self: How to easily add fun to your presentation
Death by PowerPoint Prevention: How to build an effective slide deck and learning guide
Be an AHA Master! How to Craft and Deliver a Dynamic Workshop or Training
These sessions are designed for conference breakouts/concurrent sessions, Professional Development workshops or Lunch and Learn programs.
Participants say:
"Patricia is well known for leading dynamic workshops. She is also known for empowering emerging speakers to craft effective keynotes, workshops or training. Don't miss out!"
Freddi Dogterom, Keynote Speaker, Workshop Facilitator and Corporate Trainer
"Thank you for taking the mystery out of speaking in public."
Theresa Juuti, Family Liaison Program, Whitecourt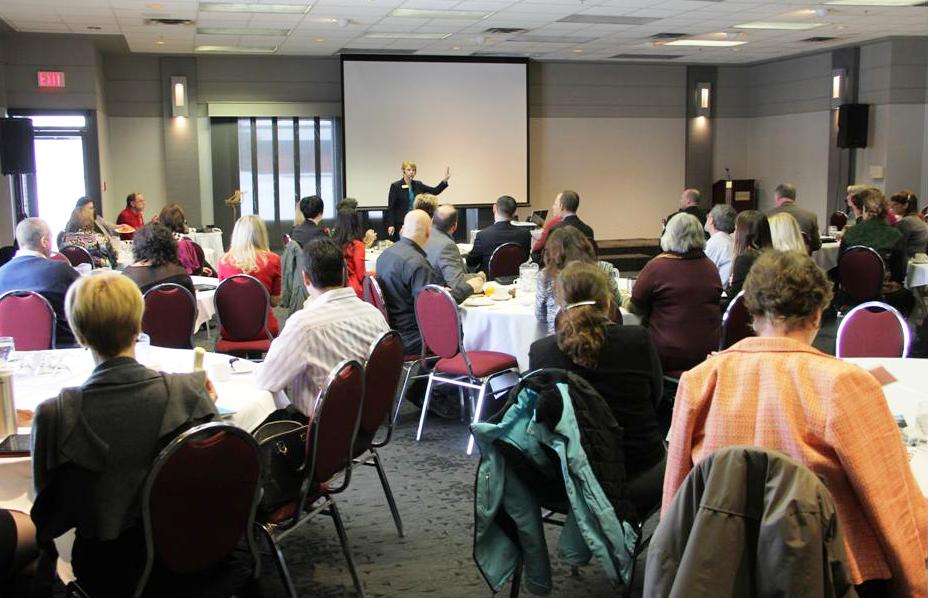 2. Mentoring Services for Empowerment, Business, and Speaking
Be empowered by one-on-one focus. Build on your strengths and receive specific guidance in areas which you desire improvement. Expect customized and personalized attention to your needs. 
Mentoring: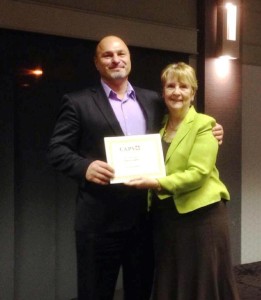 Holds clients responsible for clearly articulating their presentation goals. However, the mentor will suggest goals in alignment with presentation best practices.
Succeeds when clients embrace their strengths, make changes and experiment with suggestions.
Acknowledges that progress and change happen at unique and individual rates.
Has a flexible time-frame.
May occur in person, by phone, skype or at an event where Patricia attends in an observing capacity.
Mentoring services may include:
Correspondence between sessions for review, clarification or suggestions.
Structuring presentations for clarity, meaning, and stickiness.
Presentation development, sound bites and humor.
Memorable and powerful story and word crafting.
Audience engagement.
Effective Q & A facilitation.
Presentation delivery observation and suggestions for maximum impact.
Review and feedback on existing presentation scripts and video. Note: video can be posted online for a phone call review.
Non-Death-By-PowerPoint visuals.
Elements of an effective keynote and/or workshop or training.
Development of support documents such as learning guides, feedback forms, and introduction.
Business aspects of professional speaking such as One Sheet and Website development.
Blogging, SEO, and social media.
Publishing a non-fiction book.
Emotional and psychological aspects of public or professional speaking . . . and life.
Others as agreed upon. Have a discussion with Patricia about your goals.
For Emerging Professional Speakers
Ask Patricia about The Rising Speaker Starter Kit, a six-module program with exercises that will help you create the foundation of a professional speaking business. Elements include identifying your expertise, good-fit topic, and target market, your differentiation from other professional speakers, your defining or speaking proclamation statement, your business plan, your marketing plan, your key professional speaking documents, your sales script and prospect list, and crafting your keynote and/or workshop or training.
Whew! Yes, you do a whack of research, word-crafting and development. Patricia supports you. If you do the work, you've got what you need to deliver your message to the best-fit audience.
Mentees say:
"I would never have been able to deliver that first workshop without Patricia's help. She guided me on how to tailor the content for the audience and anticipate what to expect.  Because of her guidance I was fully prepared and felt at ease.  Participants shared that they related to the content, had new insights and even had fun!  Patricia's mentoring made a huge difference."
Barb Higgins, Past-television Journalist and Certified Wellness Counselor
"You are the wind beneath my wings. Your tips on moderating a panel (at Status of Women, United Nations) made it a success!"
Karri-Lynn Paul, Indigenous Women's Coach and Leadership Trainer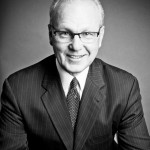 "We now deliver a clearer and simpler message.  We both appreciated your time, feedback and focus on helping us improve our delivery and content."
Duncan Robertson, Managing Partner, Turnstone Strategy
"Absolutely the best coach for speakers and trainers starting out."
Stu Schultz, Sales Trainer
"Patricia is a dynamic speaker and trainer who knows how to engage with virtually any type of audience. If you are someone who presents workshops as part of your job or business, or someone who would like to learn how, she is for you. I know you will come away enlightened and energized after spending a day with this wonderful woman."
Herky Cutler, Leadership Trainer and Author
"Patricia Morgan is the master of presenting and delivering her content. You will learn all you need to know! I've learned too many tips to mention but one of my favorites  is how to create a great handout for my training sessions."
Sam Rafoss, Business Trainer
"Patricia has generously shared her experience, wisdom and creative inspiration to support me in developing my business and myself. People say the best mentors are those who have successfully forged the path to where you yourself want to go. Patricia has forged that path in speaking, facilitation and course creation. It's an honor and delight to have the Spunky Senior, Patricia by my side, cheering me on."
Melody Chardon, Loss and Life Transition Coach
3. Patricia's Living Room Labs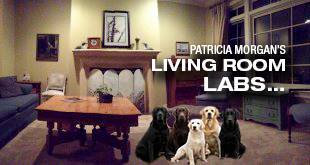 If you live in Calgary and area you may want to attend these hands-on, 2+ hours long workshops. The focus includes one or two of the above topics. Topic requests are gladly received.
Participants say:
"Patricia has an invaluable wealth of experience and applicable advice. I leave energized and focused."
Adelle Ramcharan, YouTube Personality
"If you want to learn more about preparing and presenting a workshop, you need to attend Patricia's session! I have worked with her over the last two years and learned A LOT!"
Joyce Sunada, The Educators' Health Educator
The Fee for Patricia's Living Room Labs is $25 (50% is donated to the FASD Foundation)
To Receive Announcements: please email Patricia with "I want to receive electronic communication from Patricia Morgan."
Contact Patricia (403.242.7796) to discuss bringing any of these options to your group, organization or community.
---
Patricia Morgan
. . . is the Past President of the Canadian Association of Professional Speakers (CAPS) Alberta.  She was the creator and mentor of the Fast Track program for emerging professional speakers which has been used across Canada. Due to that program, she has mentored over 225 aspiring and emerging professional speakers.

Patricia is a recipient of The Spirit of CAPS national award for her contribution to the Canadian speaking industry.
For more than 25 years Patricia has developed and delivered keynote presentations and workshops focused on building personal resilience at work and home.  For 15 years Patricia was a Toastmaster, for five years was an Impact Speaker and Speaker Trainer for United Way of Calgary and Area, and serves as a TEDxYYC speaker coach.
Contact Patricia to discuss how you might take your next steps to WOW your audience at 403.830.6919 or email.