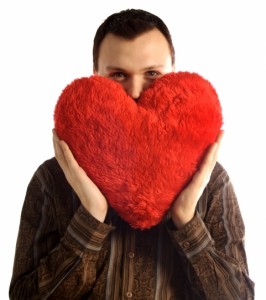 Do you have people in your circle who sap your oomph with their unconscious and conscious commitment to moaning, complaining or criticizing? You end up dealing with a first rate grouch.
Although, I typically avoid name calling, let's for the sake of efficient language, call them grouches in honor of Sesame Street's awareness work through Oscar, The Grouch.
My hubby and I have four dear grouches in our circle. Grouches come in different styles or types. Again, I typically avoid name calling, but lets call them, The Groaner, The Catastrophier,  The Doomsdayer, and The Zapper.
Four Types of Grouches
1. Groaners have low, low energy, grunt and gripe about and through life challenges They might say, "Sigh! Life is too hard".
We want to scream, "You created it. Change what does not work for you. Crack a smile once a year, won't you? Find some joy!"
2. Catastrophiers translate life disappointments into threatening circumstances.  They might say, "I can't stand it!" or "I'll die if you don't".
We want to scream, "Are you that fragile? Of course you can stand it! Show some resilience! It is not that big a deal. What you are experiencing is merely LIFE!"
3. Doomsdayers perceive  a problem, loss or disappointment as the decay and disintegration of our culture They might say, "It is awful! Our world is being destroyed."
We want to scream, "Do something about it. Be the change you want to see. In the meantime, can you not see the goodness that is around you!?"
4. Zappers have radar for anything short of  their definition of right and good. They might say, "That is so wrong! Bad move! Bad employee!  Bad Mom! Bad neighbor! People should do it my way."
We want to scream, "You are not so perfect yourself!  We do better with support, empowering feedback and encouragement. Your slamming comments are The Problem!"
Dealing with a Grouch
Would we like to fix these folks? You betchya!  We might even be accused of being complainers about the complainers. We know trying to change people's dark lenses is a waste of time. We are best to avoid screaming. We might be better to acknowledge our internal screams and take care of ourselves.  
Dr. Al Siebert in The Resiliency Advantage wrote, "A person who identifies with being positive and who uses negative thinking as an anti-model expends emotional energy trying to suppress negative thinking." But we can develop strategies to keep a flexible and open mind. Here are some tools to help with being in relationship with a Grouch:
Stop the drama by avoiding playing the role of victim, blamer or rescuer. Give up thinking, "I'm positive; they're negative," "I'm the good one. They're the bad ones," "They drive me crazy." Those thoughts are childish.
Listen. Seek to understand, "Tell me more about your fear."
Commit to curiosity. Ask yourself, "What's this really about?"
Develop empathy. You could say something like, "I imagine you feel disappointed."
Imagine The Grouch speaking as if he or she was a baby crying. They are expressing their hurt, sadness and fear. . . their disappointment in their life.
Appreciate the benefit of hearing a cautionary and opposite viewpoint. Realize that continuing to hold a judgmental attitude of a grouch creates a barrier to potential connection and cooperation.
Acknowledge the benefits of a negative outlook. It can attract attention. It can be the vehicle of honest expression of emotions. It can use less energy than finding solutions. It can protect people from ugly and dangerous events. It can keep other people with problems away. It can invite encouragement from others.
During interactions with grumps we can:
Avoid engaging in the conversation. "Excuse me; I need to get this project done."
Partially agree, "Thank you for your opinion. You may be correct." Then change the subject.
Use exaggerating humor. "Have you considered the situation might be even worse?"
If the complaint is about you, ask for it to be written out.  It will allow them to check their own reality.
Ask, "What is it you really want? How can I help?"
Use their perspective to avoid problems. "It would be helpful if you told us what might go wrong?
Tells us about your dear grouch and if you have any hints to help the rest of us. OK?
Please check these related posts:
8 Reasons Not to Delete Negative People from Your Life
How to Prepare for Workplace Mental Illness
---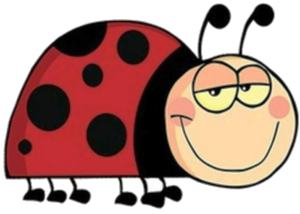 If you enjoyed or benefited from this blog, please leave a Comment below and subscribe to my eNewsletter, Your Uplift.