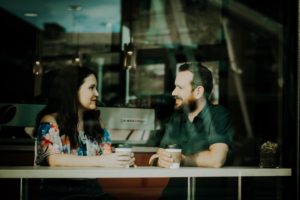 It is a delight to see a leader, a manager, a co-worker, a parent or simply a friend, acknowledge  another's strengths. Whether you are in one of these roles or simply want to help others, these nine ideas encouraging others' personal strengths, are for you!
9 Ways to Encourage Others' Personal Strengths
First help your staff, volunteers, co-workers and others identify their strengths. effectively complete certain activities. Below are some ways to identify strengths:
Use the information from the article/blog Discover Your Strengths: Use Your Best Three.
Pay attention to others' interests and speed of learning in activities that indicate strengths. When do they perform well? What activities do they love to do? From what activities do they get the most satisfaction and reward? What are their biggest accomplishments for which they feel proud?
Ask questions such as, What do you love to do? When does time fly for you? What do you do with ease and it energizes you? Do you prefer to create or to organize? Do you prefer to get a task done or listen to someone's  problems?
Refer them to Martin Seligman's FREE inventory. Over 3 million people have taken it.
Notice what they consider a weakness. It may provide the seed of discovering a strength. A weakness may be a strength merely used at the wrong time, in the wrong situation, too often or too little with the wrong people. Of course we all have genuine weaknesses—activities that drain us and take extra focus for us to reach a goal.
Match responsibilities, activities and tasks to their strengths. Assign those with effective people skills such as listening and empathy to work in people service roles. Assign those with organizational and data focused strengths to more administrative roles.
Include at least three strength words in job descriptions.
Help them find new uses for their strengths. Ask them what they would like to do or accomplish using their strengths. Example: "You demonstrate incredible organizational skills. What do you see in our office or practices that could be better organized? Will you help us with that?"
Acknowledge the use of strengths. Comment on how their strengths make a difference to your organization. "Thank you, for demonstrating decisiveness. It helped us move forward in the project."
Help them notice and appreciate the diversity and strengths in your organization. Help them see how other people's strengths help to compensate their own weaknesses. It is helpful to borrow strengths from others; meaning ask others  with a needed strength to help you when needed.
Help them find people that complement them. and their strengths and weaknesses.
Help develop their strengths by giving them higher level responsibilities and additional challenges.
Remember to discover your own strengths, use them and celebrate them. That will inspire those around you!
Whether you are a teacher, mentor, manager, leader or parent, helping others know and use their personal strengths is a gift to the world!
Please check out this related post:
Discover Your Strengths: Amaze the World with Your Best Three
Patricia Morgan MA CCC helps her readers, clients, and audiences lighten their load, brighten their outlook, and strengthen their resilience. To go from woe to WOW call 403.830.6919 or email a request.
---

If you enjoyed or benefited from this blog, please leave a Comment below and subscribe to my eNewsletter, Your Uplift.