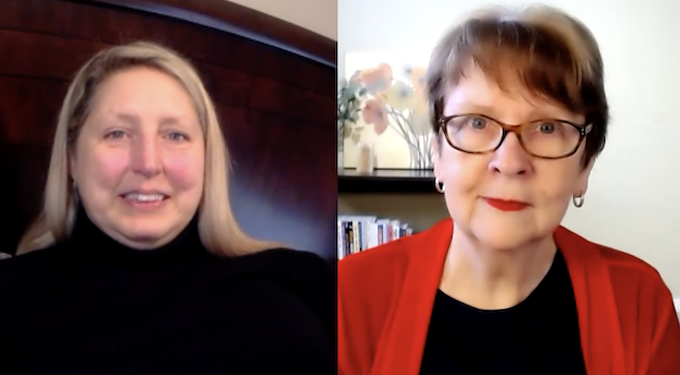 Patricia Morgan, Therapeutic Counselor, MA CCC
It has been an honor to facilitate the healing of hundreds of clients presenting with depression, anxiety, negative self-talk, relationship conflict, despair, anger issues, and shame. As a seniorpreneur, I thrive by sharing my insights and journeying with clients as they gain new awareness of their resilient, lovable, and resourceful selves. One client shared, "It is like you are my personal flashlight bringing me the ability to see light."
My story: At thirty years of age, I entered therapy to better manage my anger rages. I, my gentle husband, and our dear three children were hurting. Self-reflection and deep dives into my painful childhood was often hard. However, realizing that I was not a bad or stupid person but an adult with unresolved issues from generational trauma and childhood emotional and physical abuse, was liberating. The rewards of healing were improved relationships, a deepened sense of gratitude, and increased confidence. I began to filter criticism and welcome acknowledgment, support, and opportunities.
Education: By the time I was forty years of age I had earned a MA in Clinical Psychology.  With a commitment to continual learning, I also have certifications in:
Certified Canadian Counselor (CCC)
Integrative Body Psychotherapy (IBP)
Eye Movement Desensitization Reprocessing (EMDR for trauma)
Janina Fisher's Integrative Approach to Treating Trauma
Finding Joy – Trauma Treatment Technique
Myers Briggs Indicator
Personal Strengths
Emotional Intelligence (EQ-i)
Other trainings include Personality Dimensions, Marriage and Family Therapy (Credit Courses), Parent Education, Hypnosis, Transactional Analysis, Group Psychotherapy, and Adult Education. 
Publications: I love to write about my continuing discoveries and personal growth.
Over 250 blog/articles at https://www.solutionsforresilience.com/blog include these topics:
Emotional Insight (inner child healing)
Positive Psychology
Personal Resilience
Stress Management
Women's Issues
Resilient Aging
My books include:
From Woe to WOW: How Resilient Women Succeed at Work (has a coordinated deck of 42 cue cards of strategies for strengthening resilience)
Love Her as She Is: Lessons from a Daughter Stolen by Addictions, which was featured on national media.
Gag Your Nagging: 101+ Ways to Communicate More Effectively & Enhance Family Cooperation & Harmony
Stress Solutions: Tried and True Resiliency Strategies for Busy Lives
Understanding Loneliness: What to Do for Yourself and Others
Understanding Trauma: What to Do for Yourself and Others 
Frantic Free: 167 Ways to Calm Down and Lighten Up

Member:
Canadian Counselling and Psychotherapy Association
Association of Counselling Therapy of Alberta
Canadian Association of Professional Speakers
Awards:
Chosen as a Woman of Vision (2003) by YWCA and Global TV
2010 Spirit of CAPS recipient for "contribution to excellence in the speaking profession"
Here is fun 40-second description of my work featuring the Calgary, singer and songwriter, Amy Bishop and our grandson.
Location: For my therapeutic counselling services, you need to reside in Canada. However, I am prohibited to practice in Quebec. We meet either online using Zoom or in my home office.
Health Insurance: My services are covered by several plans including Alberta Blue Cross, Manulife, SunLife, Pacific Blue Cross, Equitable Life, and Greenshield. Coverage is not automatic because insurance varies with each insurer's specific plan. The client is responsible to contact their insurance company to determine if therapeutic counselling services are included.
When checking with your insurance company refer to:
Certified Canadian Counsellor (Mary Patricia Morgan, Certification #5641)
The Association of Counselling Therapy of Alberta (Mary Patricia Morgan Certification #1493)
Fee: For those with no health insurance my therapy session (1 – 1.5 hours) fee is $125. However, I have clients who are a lovely fit for my work, have limited finances, and we have agreed to a lower fee.
One last note: Our culture encourages significant spending on appearance, electronics, new and shiny vehicles, and non-essentials. Yet, a small percentage of people invest in their internal world where pain, disconnect, and even shame eat at their well being. Please know you deserve to explore mending or healing those gnawing parts and to increase your moments of confidence, clarity, and peace.
If you know someone who would benefit from at least a beginning conversation with me, please share this page with them. Ok?
If you would like a complimentary 30 to 45-minute chat please call 403.242.7796 or email me. OK?
I look forward to hearing from you,
Patricia
Follow me on:
https://twitter.com/WoetoWOW
https://www.facebook.com/SolutionsForResilience
www.linkedin.com/in/patriciamorgancalgary