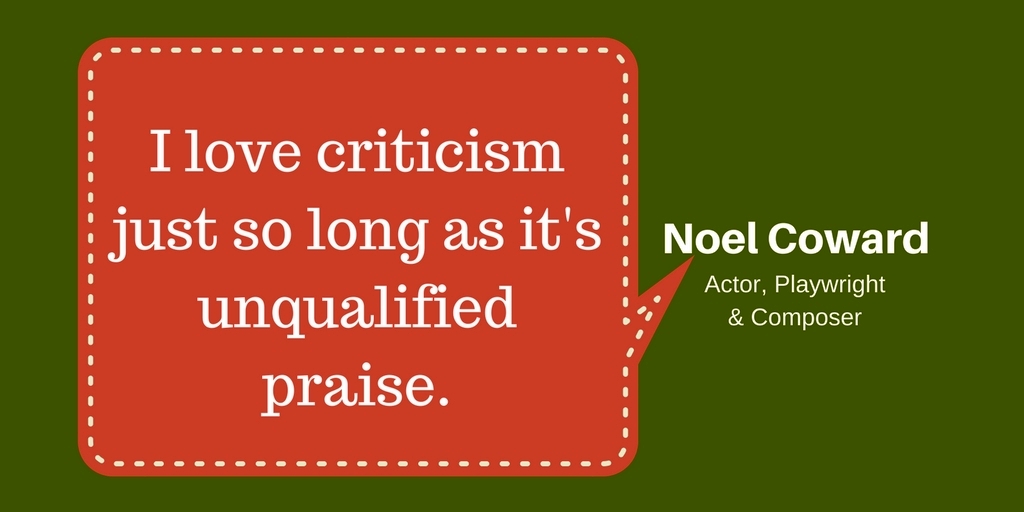 The American reporter and humorist, Franklin P. Jones (1908-1980), wrote, "Honest criticism is hard to take, particularly from a relative, a friend, an acquaintance or a stranger." Like Jones, you may dislike receiving criticism.  Logically then, we should also be cautious about giving criticism.
I was once given twenty-seven criticisms in the guise of feedback. It took me two weeks of sucking my thumb to recover!
Criticism means the act or an instance of making an unfavorable or severe judgment or comment. I don't like receiving it and I feel arrogant thinking it. When the severity of the judgment or comment reaches the point of name calling, insults or put-downs it has crossed into verbal and emotional abuse.
It is tricky business when in a significant public platform we have President Donald Trump making demeaning comments of those he dislikes. However, research does not support The Donald.
Criticism Research
The Postmedia News release by Kim Covert was titled, Be Careful When Offering Criticism. Here are Covert's main points:
A Queen's University School of Business study, published in Applied Psychology: An International Review suggests that using "whole-person" criticism can backfire.
When we receive an insult our brain power and focus ends up being used to defend against the negative comment.
More effective is constructive criticism with performance specific feedback and a suggested solution.
These points are particularly true for high achievers. Harsh criticism does not improve people's work performance!   It distracts, weakens focus and creates resentment. However, if you are in a position where are you required to give criticism and/or feedback, consider reading my post, How to Deliver Useful Information when Giving Feedback.
People with high resilience manage unwelcome criticism. They censor the criticism they both give and receive.
There are those who are totally against using any form of criticism and then there are the critical hardliners who say, "A real friend will tell you the naked truth." Then there are people who have a critical mind and perspective. Their gift is a logical critique that forewarns of problems. They could save us potential angst and trouble. But where is the balance?
Reasons Not to Criticize
Many people have walked away feeling crushed, ruined, cut off at the knees, humbled, humiliated, or plain cheesed off after receiving so-called constructive criticism.
Many people brace themselves when they hear, "I have some constructive criticism."  Often times they are not even able to listen.
Many people have been so wounded in their youth by constant put-downs, sarcasm, and criticism that they do exactly the same to others or go to the other extreme and never utter a word of disagreement.
Reasons to Criticize
Improvement needs to be made.
A safety issue is involved.
Someone is speaking or acting inappropriately and needs to be confronted.
Dr. Sidney Simon developed a valuable filter or series of questions to ask before we criticize.
Five Questions to Filter Criticism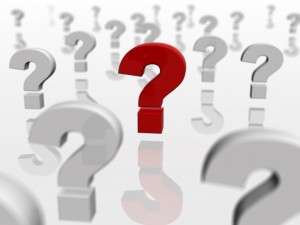 Is this the right time?
Can she or he do anything about the situation or behavior?
Has she or he heard this before? Is this new information?
Am I sure that none of my own hang-ups are involved?
Is it possible that this person needs more encouragement than anything else?
I would add that if you decide to give someone criticism, consider calling it 'feedback' and ask permission first.  Ask, "May I offer you feedback for next time?" Then, respect the answer.
Receiving Criticism
Maybe you are wondering about those times when I get dinged with old fashioned criticism and I did not ask for it?
Ten tips for managing unwelcome criticism
1.      Take a breath, stand back emotionally and put the criticism through Simon's filtering questions.  Then you ask yourself realistically if it was fair and deserved information.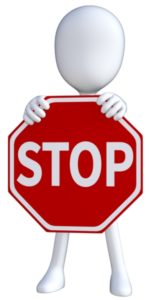 2.      Discern if it was verbal abuse or helpful, perhaps courageously given (because someone cares about you) information.  If you decide it is verbal abuse, say "STOP!" and walk away.  Note: verbal abuse often begins with You are followed by name calling, swearing or put downs.
3.      Acknowledge that you heard criticism by saying, "Thank you for the information."
4.      Give yourself supportive self-talk: Example: This information is their opinion. I will listen.  I do not have to agree. Their opinion may help me in the long run. I will decide whether to accept their perspective or not. It is OK for me to make mistakes and learn from them.
5.      Agree to any part of the criticism that is true and accurate.  Do not acknowledge the parts that are off. Yes, I am late. I am late by 5 minutes.
6.      Learn to say, "I will think it over," rather than making a quick decision to make a change.
7.      Apologize if you were in error, insensitive or caused harm.
8.      Avoid defending yourself, counter attacking or adding your own critical comments.
9.      Later, if appropriate, report back to the critic if the information was helpful or not.
10.  In the end, use the kind of criticism and feedback you want to receive.
Summary
If you must criticize someone, please do so cautiously. There are often better ways to help others choose wise behaviors, correct their errors and move forward rather than giving criticism. Please consider them.
Please check out these related posts:
How to Deliver Useful Information when Giving Feedback
Five Steps to an Authentic and Research Based Apology
People Boost: How to to Encourage Others' Personal Strengths
Patricia Morgan MA CCC helps her readers, clients, and audiences lighten their load, brighten their outlook, and strengthen their resilience. To go from woe to WOW call 403.242.7796 or email a request.
---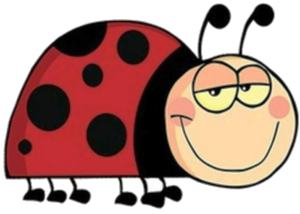 If you enjoyed or benefited from this blog, please leave a Comment below and subscribe to my eNewsletter, Your Uplift.