---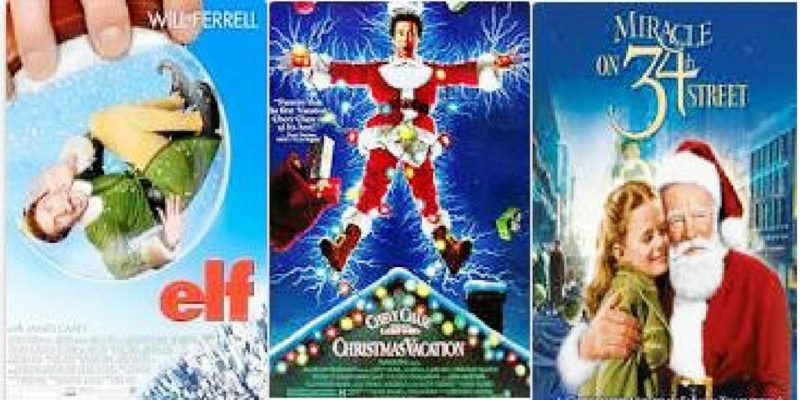 Christmas Movies
Whether you call it the Holidays,  like my Jewish friends, Ken and Natashia or Christmas or something else, it is a special time of year. There is the hustle and bustle of the season, the gifts. and the dining table laden with festive food. What better time to gather with friends or family to watch some classic Christmas movies.
In her senior years, my mother delighted in the freedom from rising early to stuff a turkey, peel a pile of potatoes and finish off the mincemeat pies. She avoided being invited to the children's homes too early in the day.  She treated herself to watching the Queen's message and then one or two classic and old Christmas movies.
Consider scheduling  time to enjoy some movies with messages of good will to one another. Many of the classics, like Rudolph the Red-Nosed Reindeer and A Christmas Carol, are embedded with the story of human resilience. Here are some movie favorites to watch during Christmas week:
Classic Christmas Movies
It's a Wonderful Life (1946) A businessman is convinced by an angel that the world is a better place because he was born.
A Christmas Story (1984) Ebenezer Scrooge is mean spirited until three ghosts visit him on Christmas Eve.
Scrooged (1998) A television executive is visited by ghosts, similar to those who visited Ebenezer Scrooge.
White Christmas (1945) A musical set in the year after World War II.
National Lampoon's Christmas Vacation (1989) The Griswold family's Christmas holiday is full of challenges…and we get to laugh.
Elf (2003) After one of Santa's elves learns he is human, he travels to New York City to meet his biological father. On his way, he spreads the spirit of Christmas.
The Bells of St. Mary's (1945) A priest and a nun try to save their school.
Miracle on 34th Street (1947) Six-year-old Susan discovers there is a Santa Claus.
Love Actually (2003) For Adults Only as it is a little risqué but full of English humor as eight different couples fall in love at Christmas.
C
lassic Christmas Animations to Delight the Kids  
The Polar Express
Rudolph the Red Nosed Reindeer
The Little Drummer Boy
How The Grinch Stole Christmas
A Charlie Brown Christmas
What classic Christmas movies are your and your loved ones' favorites?  Also, what are your favorite Holiday Cookies to enjoy while watching Christmas classics? Let us know. OK?
Patricia Morgan MA CCC helps her readers, clients, and audiences lighten their load, brighten their outlook, and strengthen their resilience. To go from woe to WOW call 403.242.7796 or email a request.
---

If you enjoyed or benefited from this blog, please leave a Comment below and subscribe to my eNewsletter, Your Uplift.