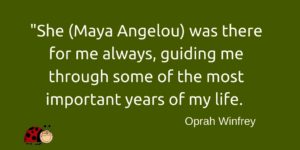 Leaders know. Those who hire business coaches know. Big Brothers and Sisters know. They know our lives are influenced by other people and we can speed being and doing our best when we choose resilient and healthy role models.
Yet, many of us give little thought to the idea of having role models. There is a tendency to regard having a role model as important for children, only. Indeed, healthy role models are important for both children and adults.
If you stop to consider who most influences you now, and why, you will no doubt agree that the people you admire are giving you your most important lessons. Role models, who uphold high ethical and moral values, are often not featured in the press or social media.
We have all been exposed to public figures who might qualify as anti-role models.  Their antics may include making defamatory comments, admitting to abusing illegal drugs or bullying others.  Regrettably, poor behavior is more captivating than thoughtfulness, kindness, and honesty.
We know from studies that children through subtle reinforcement of violence in movies, TV, and electronics become aggressive. We all tend to repeat behaviors we see others, who we admire, receiving attention and acknowledgment. Let us choose prudently our role models.
Oftentimes in my workshops, I invite participants to imagine a resilient role model in their life (deceased or alive) that has faced adversity yet came through it stronger, more compassionate and wise. Tears sometimes well as men and women alike imagine that person. They come to realize the tremendous and positive influence that person had on them. We can choose to study the admirable qualities that help improve our world.
Grandma Effie: My First Healthy Role Model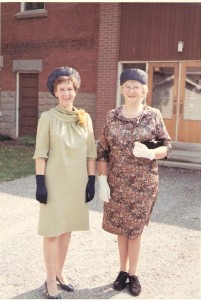 My Grandma Effie is one of my resilient role models. Her mother died before she was three. Her younger brother, Bob, was born blind. She was an intelligent woman who had begun studies in medicine.  But she met my grandfather, fell in love, became a farm wife and together they walked into the great depression and through the World War II.
After the war, regardless of little time, little energy and little money, Grandma Effie provided her grandchildren with a safe place. When our dad had an anger outburst we would ride our bikes a few miles for her protection. She also provided support to my mom. Remember, back in the 1950s, there were no domestic violence shelters. My Grandma Effie was centered, supportive, non-judgmental, and uplifting.
Oprah's Healthy Role Model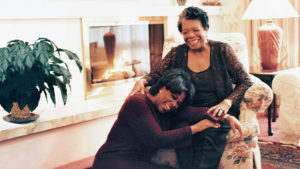 Most people know that Oprah Winfrey had a dreadful and dysfunctional childhood, even being sexually abused. As an adult, she chose a powerful, wise and creative role model, Dr. Maya Angelou (1928-2014).  She considered Angelou her spirit-mother, role-model, mentor and friend. Angelou was a poet, educator, historian, best-selling author, actress, playwright, civil-rights activist, producer and director.
In January 1993, at President Clinton's inauguration,  Dr. Angelou became the second poet in American history to write and recite original work at a presidential inauguration.  Although she had published over 20 works I am most familiar with I Know Why the Caged Bird Sings (1970) and Phenomenal Woman: Four Poems for Women (1995). Phenomenal Woman is one extraordinary poem that every woman should read
Dr. Angelou's book, A Song Flung up to Heaven describes the distress she endured through the United States Civil Rights movement.  Two of her dear friends, Malcolm X and Dr. Martin Luther King Jr. were assassinated.  She described these situations as,
Everyone of us has gone to bed with fear, horror or grief and we have risen and said to another human being 'Good morning. How are you?'  We more than thrive. We live with compassion, humor and style."
Angelou modeled for me accepting the aging process.  She spoke with great delight about maturing,"Do not get older just to get wiser. Get older because it is fun.  The body is going but so what? My knees have gone. My hair is thinning. The breasts are interesting. They're in a race to see which one will hit the waist first."  See the humor that reflects a resilient mind? She also said,
Growing older is a problem when you believe it to be so.  If you put it into your mind that aging is fun, it is, especially if someone is calling you dearie."
Angelou also role modeled assertiveness and boundary declaration. Oprah described an unusual scene from a party hosted by Dr. Angelou. After a guest had uttered a racist comment, Angelou spoke firmly, "I will not have a racial or sexual slur or vulgarity in my home. Therefore, I have a healing home."  And then the guest was asked to leave.
Healthy Role Models for Youth
In Canada, we have the amazing Me to We organization and movement started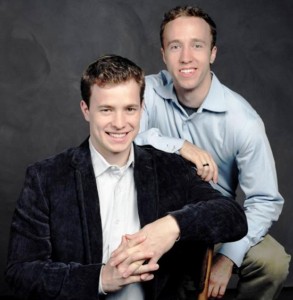 by the inspiring Toronto brothers, Marc and Craig Kielburger. They began their cause building schools in developing countries when Craig was sill in elementary school. Determined, caring and passionate these brothers now lead the largest youth volunteer group in the world.
They have even been nominated for the Nobel Peace Prize. Interestingly enough Oprah pledged to fund books for their schools. There book Me to We: Finding Meaning in a Material World is well worth purchasing for a youth. I bought 12 copies one year to give to some dearly loved teens.

Alison Springer of  Young Woman of Power conference lives in my home city of Calgary. She provides workshops, mentorship and empowering talks to help girls and young women discover their confidence and voices. Alison embodies a commitment to the well-being of youth. She demonstrates enthusiasm, care, and assertiveness.
How to Choose a Healthy Role Model
Back to the workshop. Some of the resiliency qualities I used to describe my grandma, Maya Angelou, and others, are also words participants use to describe their role models. When choosing a role model aim for high integrity and look for the below virtues in action.
Accepting
Assertive
Caring
Compassionate
Creative
Determined
Encouraging
Empowering
Enthusiasm
Flexible
Fun
Grateful
Honest
Informed
Kind
Loving
Optimistic
Passionate
Patient
Persistent
Optimistic
Realistic
Responsible
Resourceful
Self-aware
Steady
Strong
Thoughtful
Wise
Summary:
What about you? Who is your healthy role model? Consider, who might be observing you as their role model. What qualities do they recognize and acknowledge that you demonstrate? If you are reading this blog I just bet you are not in the anti-role model category. Good on you! The world needs more positive, influential, thoughtful and healthy role models.
Please check out these related posts:
Protective Factors to Boost Children's Resilience, You Need to Know
Resilience in the Workplace Relies on Leaders
Book Summary: The Mentor's Mentor by Cory Olynik
Patricia Morgan MA CCC helps her readers, clients, and audiences lighten their load, brighten their outlook, and strengthen their resilience. To go from woe to WOW call 403.242.7796 or email a request.
---
If you enjoyed or benefited from this blog, please leave a Comment below and subscribe to my eNewsletter, Your Uplift.