"A year from now you may wish you had started today."
Karen Lamb

   
Have you ever wondered how to stop procrastinating?  It's important to learn if you repeatedly find yourself stuck in an unhealthy body, friendship, intimate relationship or work environment.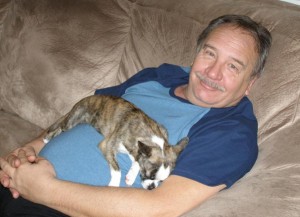 I had a client who stayed in a toxic work environment for fear of rejection and disappointing others to the point of putting up with bullying for more than six years. Researcher, Joseph R. Ferrari of DePaul University, said there are three basic types of procrastinators:
Arousal procrastinators: They love the thrill of  last-minute projects and work.
Avoidance procrastinators: They have a habit of putting off challenging or boring tasks.
Decisional procrastinators: They become frozen by fear and anxiety.
Here are some tips to Stop Procastinating:
When fear or high anxiety is involved seek help to discover and collapse the effect of a possible past traumatic event.
If you procrastinate because you tend to avoid difficult people or avoid the experience of rejecting or being rejected, learn some positive self-talk. For example, say to yourself, "They are rejecting the idea or solution, not me."
When feeling overwhelmed by the immensity of a task, whether, it's moving from home or writing a book, break the task into small steps, called chunking.
If you procrastinate because the task or activity is draining, reward yourself afterwards or do a chunk of the draining task and then switch to some tasks that energize you.  If your job requires you to do activities that weaken and drain you, look for opportunities to delegate, switch jobs or volunteer to do tasks that utilize your strengths.  When we engage in tasks that utilize our strengths we are in the zone and time flies.
To tackle perfectionism begin to observe and appreciate the value of taking risks and making mistakes.  Develop a mantra for when mistakes happen such as, "Another mistake, another life lesson!"
Learn the difference between excellence and perfection.  Tell yourself, "Its' good enough" for tasks that don't require total accuracy.  Do some activities just for fun.
Be clear about your priorities. We often mistakenly think we are procrastinating when we choose to put work aside to listen to a hurting co-worker.  I once heard a father say, "I don't get why it takes you so long to put the children to bed. I do it in five minutes."  How long does it take to put a child to bed, to comfort a hurting friend or sort out a spat between siblings? The answer can not be answered in clock time.  It's over when the child is settled, when the friend feels calmed and when the children have made an agreement.
Questions? Ask them. Comments? Make them. Let me know about your efforts to stop procrastinating.