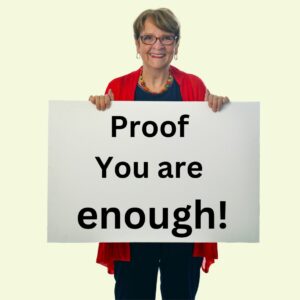 Too many of us suffer with as sense that we are not good enough. Recently, three different women friends have prompted me to ponder the subject of believing in our not enoughness or of not doing enough, giving enough or being enough.
The Silent Questions of I Am Not Enough
The silent questions, that some brave people share out loud, are:
Am I a good enough mother (or father)?
Am I a good enough daughter (or son)? 
Am I a good enough friend? 
Am I a good enough employee? 
Am I a good enough employer?
Am I a good enough citizen?
Am I wealthy enough?
Am I successful enough?
Am I smart enough?
Am I a good enough speaker and expert?
Many professional speakers, myself included, after receiving harsh (and of course anonymous) criticism, ask ourselves that last question.
Am I questions are very different from Do I questions. When we ask Do I do enough? Do I know enough? Do I give enough? the answers are simply a yes or no. Then we have the option to follow-up with behavior more aligned with our values.
However, sometimes we do more and give more in an unconscious effort to increase our sense of enoughness. Asking if our essence (I AM) is enough is a signal that our self-worth, self-respect and self-concept is suffering. The journalist and author of the book, Passages, Predictable Crises of Adult Life, Gail Sheehy wrote:
Would that there were an award for people who come to understand the concept of enough. Good enough. Successful enough. Thin enough. Rich enough. Socially responsible enough. When you have self-respect, you have enough."
You are Enough!
How to we get to a place of enoughness? The Oxford dictionary defines enough as an adjective meaning adequate for the want or need; sufficient for the purpose or to satisfy desire.
Most often the word enough is used in the context of challenging our cultural greed for endless consuming.  This craving for material wealth has created a generation of youth, many who walk and talk with a sense of privilege and with a whine of not having enough.  This overindulged phenomenon is well researcher and described in Jean Illsley Clark's book, How Much is Enough?
But in the end, we were born enough and continue to be enough!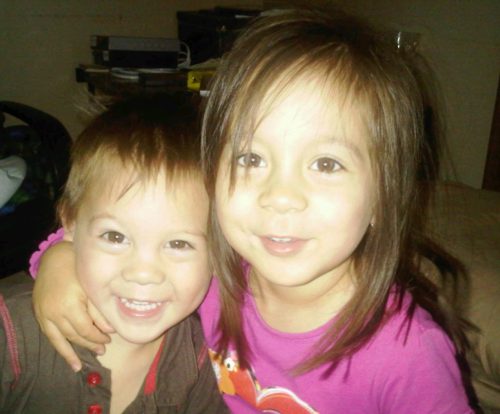 You are enough and here is why:
10 Reasons You Are Enough
I am is enough on its own. The day you were born you were lovable and whole. You still are. Be careful what you think or say after I am.
You are a human BEing not a human doing. Therefore, who you are enough.
Dogs and cats are enough just as they are. You contribute much more to the world than them. If they are enough, so are you.
You can only do your best and that is enough.
Perfection exists in the eye of the beholder. See yourself as perfectly imperfect and that will be enough.
You are adequate. You are sufficient. You have strengths and gifts and as long as you are using them, that is enough.
Martin Seligman, author of the book, Flourish, and the founder of Positive Psychology, describes one of the keys to authentic happiness as feeling grateful for what you have. I add: feel grateful for who you are with your feelings, beliefs, values, past, accomplishments, future, and dreams—all enough!
Comparing yourself to others who do more, have more, and speak more, diminishes your enoughness.  Compare yourself to where you once were and affirm you are enough.
My mother used to say, "That is a good enough job." I say, "You are good enough just the way you are." Of course, you have goals and are open to changing and learning. But in the meantime, know you are lovable and capable as is!
If you are reading this you are a good enough mother, daughter, friend . . . and human BEing.
I sent a little note to one of those friends who questioned her enoughness. It read, "Remember, you give the world more than enough of you and your gifts." She wrote back, "This means more to me than I can say….thank you.
Develop some self-compassion. Know you are enough. You are! In the spirit of taking on the thought, "I am not enough," consider forwarding this little, but powerful, message forward, You are enough!