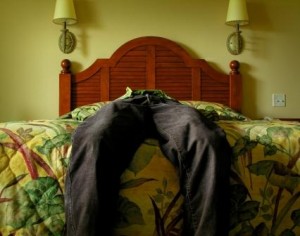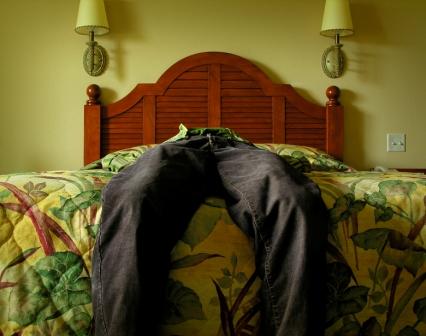 Stress is basically a disconnection from the earth, a forgetting of the breath. Stress is an ignorant state. It believes that everything is an emergency. Nothing is that important. Just lie down." Natalie Goldberg
Stress Research
Not long ago stress researchers made a significant discovery. We can reduce our distress and age indicators by attending to our body on a regular basis. The Canadian Stress Institute offers more that 300 body stress indicators. Look at Listen to Your Body inventory.
Then the question arises, "What do I do with that stress in my body?" Many people take time off from work, make appointments for a massage (still a good idea), and hang on until their next holiday (not a good idea).
But researchers suggest something else.  Very recently new research stated Being Active is Good for Your Health, Sitting Too Long Isn't. This information from the Swedish School of Sport and Health Sciences emphasized the dangers of sitting without movement for prolonged periods of time.  Their recommendation is to do some movement every 45 minutes.
Tighten and Release Your Stress
Add this:  after locating strain in your body systematically Let Go. Check  in regularly throughout the day and release tension. Do this at least every 45 minutes. The Canadian Institute of Stress found . . .
short amount of time each day to be good to themselves reduced their stress levels by almost half.
This be good to themselves or releasing can be called 30 Second Quickies. They take 30 seconds or less to do. Start with the following list and discover other small ways to take care of yourself intermittently throughout your day.
Here is a short list of 30 Second Quickies
Do a neck & shoulder roll
Shake your right hand, then your left hand
Stretch up, down, left & right
Drink a glass of water
Watch a breath go in and out
Tighten your teeth & then relax your jaw
Massage your scalp
Brush your teeth
Squeeze your face in to a prune shap
Yell (especially into a pillow or in your car)
Rub lotion on your hands & anywhere else on your body
Get or give a hug
There are many ways to relax and manage stress. Bubble baths are one of my favorite.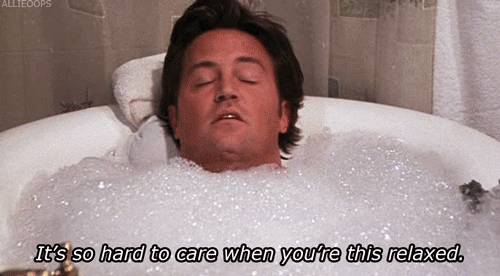 Here are ten more simple ideas to manage stress.
10 Ways to Manage Stress
Use No  the world's most powerful stress management word.
Ask yourself if your situation is really distressful or just a healthy challenge?
Accept that change now and then is needed for more than the goldfish bowl.
Think of yourself dealing with your challenges like a rubber band, giving yourself enough stretch to give meaning to your life but enough slack to avoid snapping, cracking or breaking.
Find your best rhythms for working. Night owls put in the same number of productive hours as their sunrise cousins. People have no reason to judge and use the word lazy for either the night owl or the morning lark.
Avoid comparing yourself to others as it causes needless distress. Robust Roberta has four children, is employed full-time, volunteers regularly and her hubby calls her "hottie." She can do it. She wants to do it. She does it with ease. You decide for yourself how much active time and down time you need.
Go slow before taking a two-week holiday on a remote island with your family, It may be the last experience you need.
Pay attention to the beat of your most listened to music. Does it support chaos, invasion, lightness, tears, smiles or calm?
Avoid being a rat. Lilly Tomlin said, "The trouble with being in the rat race is that even if you win, you're still going to be a rat."
Reach out to real friends to ask for help and soften your life crashes.
Take on your stress! Manage your stress from 30 seconds to a lifetime.
Please check out these related posts:
How to Develop Body Awareness to Better Manage Stress
Why and How Women Tend and Befriend
Patricia Morgan MA CCC helps her readers, clients, and audiences lighten their load, brighten their outlook, and strengthen their resilience. To go from woe to WOW call 403.242.7796 or email a request.
---
If you enjoyed or benefited from this blog, please leave a Comment below and subscribe to my eNewsletter, Your Uplift.