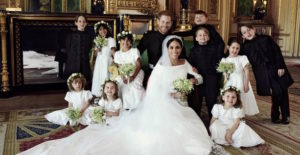 Feminism has had a resurgence! No one asked Meghan Markle, now the Duchess of Sussex, "Are you a feminist?" She had made it clear long before saying "I do" to Prince Harry. On her own page on the Royal website is the line, "I am proud to be a woman and a feminist."
The Ups and Downs of Feminism
Feminism was at its height in the seventies and eighties. It was an exciting, relevant and meaningful commitment for many of us. We sang Helen Reddy's lyrics, I am strong, I am invincible. I am woman!
From 1990 to 1993 Judy Rebick was vocal, as the president of the, now defunct, Canadian National Action Committee on the Status of Women. But around year 2000 the feminist voice became as quiet as a cricket! I recall a friend Connie saying, "My friends, including women, don't like me using the word feminist." Headlines read, Feminism is Dead, Feminism is Over, or Feminists Killed Feminism.
Organizations and groups that lobbied and advocated on behalf of all women in the 1970s and 1980s have virtually disappeared. The exception is the National Action Committee on the Status of Women (NAC). Lack of membership and withdrawal of government funding are cited as the reasons for collapsing.
The word was disparaged because an inaccurate belief surfaced that a feminist meant a woman who hates men. There were some women who had disgust for men; often with sexual abuse histories. But, this is typically not the origin of the feminist movement. Equality is the core and beginning.
Yet, in 2005 we had a flurry of Canadian feminism. Judy Rebick's book, Ten Thousand Roses: The Making of a Feminist Revolution with stories told by over a hundred women.
That year was Alberta's one-hundredth birthday. I delivered a presentation called Wondrous Western Women, which celebrates the history and resilience of western women. In thirteen communities, I noticed how women wanted recognition of their personal value. They wanted something more than being the other sex.
Also in 2005, a Women in Psychology newsletter published a reprint article by Amy Steel of Fast Forward. The headline read, Where's the Women's Movement?  It went on to read, "Feminism has fallen on hard times in Calgary, but activists say there are still battles to be fought in the quest for equality." It pointed out that when feminist leader, Gloria Steinem came to Calgary close to a thousand women attended the event. I was one of them.
Around 2010, Women in Psychology, my haven of Calgary feminism, folded due to lack of membership.
Feminism Today
In the fall of 2017, the #MeToo movement went viral. Actress Alyssa Milano and dozens of other actresses called out the abuse of Hollywood producer, Harvey Weinstein.
Issues of sexual harassment and assault are now given serious and long awaited attention. Women are coming forward in the US, Canada and around the world, resulting in increased demands on sexual abuse centres and courts.
As the #MeToo movement validates, women's issues still abound in our civilized North America. The injustices are worse in many patriarchal-based countries. Issues include:
disproportionate poverty of women
poor salaries for women dominated professions
low female government representation
psychological battles with body image
violence against women including domestic violence
sexual harassment
sexual assault
objectifying of women
Definition of Feminism and Feminist
Yes, definitions for feminism vary, so let us begin with the English Oxford Dictionary. It states:
The advocacy of women's rights on the ground of the equality of the sexes.
Here are some personal definitions:
"If being a feminist means equal opportunity, equal salary, and equal fame, then yes, I'm a feminist. But I'm a musician first." Barbara Harbach, Professor of Music, University of Missouri-St. Louis
"If being a feminist means I think women should have the same political, economical, and social rights as men, then I'm definitely a feminist." Sheila Kay Adams, novelist
"A feminist is anyone who recognizes the equality and full humanity of women and men." Gloria Steinem, founder of Ms. Magazine
Definitions and discussions of feminism usually lead to the American, Gloria Steinem. She began exploring women's issues as a journalist. One of her well-known articles describes her experience as secretly working as a Hugh Hefner Playboy bunny.
As the founder of MS magazine, Steinem is often called the Mother of Feminism. I woke of to the idea of role reversal after reading her essay, "What If Freud Was Phyllis?" Well over 80-years-old, she is still committed to her message. Here are some of her best-known rallying words.
Gloria Steinem Quotes:
‪Women have always been an equal part of the past. We just haven't been a part of history.
‪The truth will set you free, but first it will piss you off.
‪Women are not going to be equal outside the home until men are equal in it.
I have yet to hear a man ask for advice on how to combine marriage and a career.
‪We've begun to raise daughters more like sons … but few have the courage to raise our sons more like our daughters.
Some Other Leading Feminists
Steinem has and did have hundreds of assertive cohorts. Here is a sampling:
Eleanor Roosevelt (1884 – 1962) used her position as US First Lady to push forward the rights of women.
Simone de Beauvoir (1908 – 1986) was a French political activist and author of The Second Sex
Betty Friedan, (1921 – 2006) in her book, The Feminine Mystique dared to suggest that women wanted an identity beyond the kitchen.
Maya Angelou (1928 – 2014), poet and author inspired not only Oprah but many to overcome gender and race discrimination.
Alice Walker (1944), was a key voice for black women in the feminist movement. She is well known for her book, The Color Purple.
Tarana Burke (1973), an black rights and women's rights advocate who began the #MeToo movement in 2006.
Malala Yousafzai (1997) was born in Pakistan. She is a Nobel Peace Prize winner and continues to advocate for girls to attend school.
Canadian Feminists include:
Nellie McClung (1873-1951), the suffragist. She along with Henrietta Muir Edwards, Emily Murphy, Louise McKinney, and Irene Parlby, became the Famous5 who fought for women to be deemed persons.
Laura Sabia (1916-1996), feminist and social activist, helped create the Royal Commission on the Status of Women.
Doris Anderson (1921-2007), social activist was the editor of Chatelaine with a regular feminist column.
June Callwood (1924-2007), journalist and health-care activist founded one of Canada's first women's shelters, Nellie's Hostel for women.
Some Men Are Feminists
Oh! Yes, men can be feminists, too. Canada's Prime Minister, Justin Trudeau is listed as a feminist. Actor, Kiefer Sutherland readily joined the #HeForShe movement . He stated, "This about women and men working together to craft a shared vision of human progress for all." Professor Robert Reich of Brandeis University asked this,
"If being a feminist means noticing these sorts of things, then I became a feminist the day my wife was denied tenure. But what is my responsibility, as a male feminist, beyond merely noticing?"
Here we are. But what are we meant to do? It begins with being a courageous and resilient woman or man who dares to say, "I am a feminist."
Please check out these related posts:
Have I Told You I Remain a Feminist?
Book Summary: Dancing Backwards in High Heels by Patricia O'Gorman
Patricia Morgan MA CCC helps her readers, clients, and audiences lighten their load, brighten their outlook, and strengthen their resilience. To go from woe to WOW call 403.242.7796 or email a request.
---
If you enjoyed or benefited from this blog, please leave a Comment below and subscribe to my eNewsletter, Your Uplift.