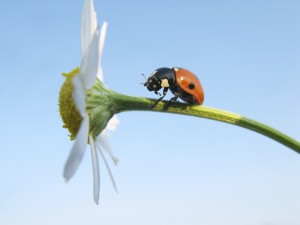 My counselling client sat with tears in her eye. She shared her stories of feeling disrespected at work, taken for granted at home, and hearing a snide remark from a father-in-law. These may indeed have been realities but she exasperated them by her pessimistic viewpoint. She viewed her problems as permanent. "Why me?" she lamented. She wanted to desperately relieve her stress but didn't see what she could change or control. Fortunately, we can always change our minds! We can consider adding some optimistic thoughts to our neural pathways.
Once some healing was complete my client and I began to work on strengthening her optimistic mindset.
In 1990, the founder of Positive Psychology, Martin Seligman, released his groundbreaking book, Learned Optimism: How to Change Your Mind and Your Life. In it he describes the indicators and benefits of optimistic thinking. He also describes indicators and problems with predominately pessimistic thinking.
I and many others, including my client, have been influenced by Seligman's work. We have considered how to build optimism to temper our times of discouragement. Here are some optimistic thoughts to implant in your belief system.
When people speak they talk through their lens of beliefs. I can agree or disagree with them.
During conflicted situations I can choose to stay calm, say nothing, agree, disagree, debate, negotiate, give in or walk away.
I matter. There is no one else in the world exactly like me. We are all unique. I value, love and celebrate how I am unique.
We are all doing the best we can. . . and that includes me!
If I am called weird I can tell myself weird means I have found my own way.
Whatever I feel is absolutely acceptable. Feelings are not right or wrong. They are my emotional compass to tell me what I value.
Regardless of how I feel, I can wisely and carefully choose my words and actions.
Sometimes I will feel needy. We all feel needy at times—desiring respect, acknowledgment, support or appreciation.
It's OK to ask for what I want. It is OK for others to say, "Yes", "No", or "It depends".
I can choose who to trust. I will put trust in others' follow-through and behaviour before I will trust their spoken intentions.
I can face difficult challenges. I have done hard things before. I can feel the fear and do it anyway.
I can do anything for a short period of time if the ultimate goal is important to me.
I learn from my mistakes. By using my fine brain I continually learn.
I deserve love, respect and appreciation.
I can count my blessings with gratitude to uplift my thoughts.
I can focus on kindness, compassion and good deeds.
I have the right to be treated fairly by others.
Every day I can describe what good has happened to me.
I can choose my thoughts, beliefs, dreams, goals and relationships or hang onto them any time I want.
I can choose people to support me who reciprocate with appreciate gestures.
I can choose to believe, I am OK. You are OK. We can respect one another.
I can choose when to act with assertiveness, passiveness and aggressiveness.
I can develop my mental, emotional, social, creative, social well, and spiritual being.
I am a deserving human being as are others—doing the best that we can.
I am a lovable, capable, resourceful, and resilient.
Five Optimistic Quotes
"While you can't control your experiences, you can control your explanations."  Martin Seligman
"You're braver than you believe, and stronger than you seem, and smarter than you think." A. A. Miln
"God grant me the serenity, to accept the things I cannot change, the courage to change the things I can and the wisdom to know the difference." Attributed to Friedrich Oetinger, 1702-1782, and to Reinhold Niebuhr, "The Serenity Prayer", 1934
"Courage doesn't always roar. Sometimes courage is the quiet voice at the end of the day saying, 'I will try again tomorrow.'" Mary Anne Radmacher
"If I am not for me, who is. If I am only for me, what is the point?" Ancient philosopher, Hillel
Bonus! Five Tips to Think Like an Optimist
Please check out these related posts:
Book Summary: Learned Optimism by Martin Seligman
Dare to Be a Pollyanna Full of Optimistic Thinking
Patricia Morgan MA CCC helps her readers, clients, and audiences lighten their load, brighten their outlook, and strengthen their resilience. To go from woe to WOW call 403.242.7796 or email a request.
---
If you enjoyed or benefited from this blog, please leave a Comment below and subscribe to my eNewsletter, Your Uplift.