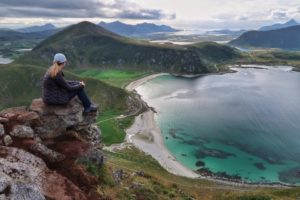 "Loneliness kills!" Dr. Robert Waldinger, Harvard University
We were forty-years-old when my hubby was transferred from Ontario to Calgary, Alberta. I felt excited to explore the employment opportunities in this dynamic city. After four months of job seeking, I was still unemployed. I was often home alone and the phone seldom rang from near or back home. Loneliness kicked in. Maybe it was depression or maybe in was both.
Now, I know I was longing for connection. I have heard the same lament, over the years, from clients, friends, and family members in different circumstances. Some people feel lonely because they do not have a main squeeze, a close friend, a trustworthy confidante, an understanding family, or a sense of community. Other people may feel lonely because their self-concept is poor and they imagine themselves not worthy of closeness. Yet others may feel lonesome because they are excluded at work or the community because of a disability, race, poverty, sexual orientation or for other reasons for which they are labeled different.
During COVID-19 it is important that we don't buy into the myth that because we are required to physically distance that we are disconnected and inevitably lonely. There are many ways to feel connection.
The Difference Between Alone and Lonely
The Cambridge Dictionary defines the word alone as without other people. It is a physical condition. I can hear my introverted hubby, Les sighing, "Oh good. Peace and solitude at last!" Contrast that with the word lonely which is defined as unhappy because you are not with other people. It is a mental condition. That's me, the raving extrovert who thrives on being around other people.
However, recent research indicates too much alone time can lead to loneliness and social isolation for people with both extroverted and introverted preferences. You are at risk of loneliness when your longing for connection is unfulfilled. My risk factor is obviously higher than Les'. Consequently, I take feeling lonely seriously.
So does Britain. The British government created a Loneliness Minister and declared an annual Loneliness Awareness Week with the slogan Let's Talk Loneliness.
Loneliness Research
Nine million, or 1/5 the population of Britain, reported they are always or often lonely. British Red Cross
Just under four million (2/5 of older Brits) report television as their main company. Age UK, 2014
About 63% of 700 Americans over 60 years of age reported feeling lonely regardless of being married! University of California, 2012
Forty-six percent of 20,000 Americans surveyed reported they sometimes or always feel lonely. Cigna, 2018
Between 25% and 30% of Canadians reported persistent loneliness or social isolation, Dr. Robin Lennox, McMaster University, 2018
About 50% of Canadians over 80-years-of-age reported feeling lonely. Canadian Seniors Council, 2014
In 2018, the American, Surgeon General, Vivek Murthy declared, "The world is suffering from an epidemic of loneliness."
The Negative Consequences of Loneliness
"Put simply, lonelier people feel worse when they are sick than less lonely people," Dr. Chris Fagundes, American Psychological Association
Loneliness and social isolation are as deadly as obesity, smoking and lack of physical activity. Brigham Young University, 2015
Loneliness is a source of stress, and stress is known to have a wide range of negative health consequences, including high blood pressure, sleeplessness, indigestion and poor dietary habits. Dr. Lisa Jaremka, University of Delaware
People, young and old, who live alone, are at increased risk of suicide. Dr. John Cacioppo, University of Chicago
People who are lonely are more likely to be volatile, have distorted and negative thinking about others' intentions, and view themselves as victims. "Loneliness undermines our ability to self-regulate our emotional response." Dr. McConnell, University of Alberta
Plus, there exists a stigma attached to saying "I feel lonely." People, who feel lonesome, may imagine they are a failure or unworthy of a caring relationship.
All of these factors make it difficult for people who feel lonely to reach out for connection. As John T. Cacioppo, author of Loneliness: Human Nature and the Need for Social Connection wrote, "Real relief from loneliness requires the cooperation of at least one other person, and yet the more chronic our loneliness becomes, the less equipped we may be to entice such cooperation."
The Cure to Loneliness Lies in Connection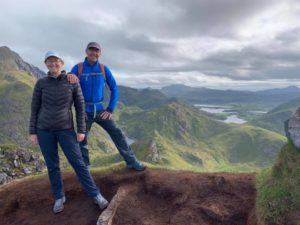 The present, and key, researcher of the 80-year old Harvard Study of Adult Development, Robert Waldinger, concluded: "The surprising finding is that our relationships and how happy we are in our relationships has a powerful influence on our health."
The first step is to assess if feeling lonely has reached a point of concern. It is natural to feel lonely now and then. Certainly my situation was of concern. I was escaping into hours of sleep and questioning my worthiness.
"We can all slip in and out of loneliness. Feeling lonely at any particular moment simply means that you are human. . . Loneliness becomes an issue of serious concern only when it settles in long enough to create a persistent, self-reinforcing loop of negative thoughts, sensations, and behaviors." John T. Cacioppo
Jaremka said, "A wealth of research shows that a sense of being cared for and loved is crucial to our well-being."
So, where do we begin to minimize loneliness for others or ourselves? Here are some ideas to consider:
14 Cures for Loneliness
Assess your own level of need for social interaction. There is no concern if you are comfortable with your allotted alone time.
Get comfortable in your own skin. Accept that a certain degree of loneliness is inevitable.
Study mindfulness to have a sense of peace about being alone.
Accept loneliness as a sign that you need to do something different, including reaching out.
Find a purpose that is shared by other people. For example, if homelessness concerns you, volunteer.
Realize that deep friendships take time to develop. Healthy relationships are not quick fixes like take out food.
Decide it is ok, even healthy, to have friends at your workplace.
Don't rely on social media as the solution. Facebook can create the illusion that you have many friends when often those relationships are superficial. Consider using it as a beginning step to connection. Reduce social media time while increasing chatting on the phone and face-to-face time.
Develop quality relationships with people who share similar interests and values as you.
Reach out to an old friend or family member you haven't spoken to for years. Check out who they have become since you last spent time together.
In Canada find The Loneliness Project on Facebook and/or Instagram.
Practice inclusion for yourself and others. Find reasons to include others rather than find reasons to exclude.
Develop an optimistic perspective about relationships. People who are lonely tend to expect rejection. You are best to focus on positive interactions.
If you are stuck in loneliness, reach out to a helping professional.
Do you wonder what happened to that lonely, miserable, 40-year old unemployed woman, me? I dug myself out! I reached out! I applied to volunteer at a family counselling agency and before I completed the training, I was offered a job. Yes, at the same agency! My relationships began to develop and I now flourish in a myriad of social interactions.
Loneliness need not lead to dismay, depression, illness or early death. Relationships are the cure! Go say "Hi, there!"
Please check out these related posts:
Book Summary: Braving the Wilderness by Brene Brown
The World of Introvert and Extrovert Cheat Sheet
Four Steps to Create Safe and Healthy Relationships
Reach Out to those Feeling Lonely: Flatten the Curve
Patricia Morgan MA CCC helps her readers, clients, and audiences lighten their load, brighten their outlook, and strengthen their resilience. To go from woe to WOW call 403.242.7796 or email a request.
---
If you enjoyed or benefited from this blog, please leave a Comment below and subscribe to my eNewsletter, Your Uplift.