Change Your Name or Not
You may not want to change your name, but I did in less than two minutes after meeting Gwendolyn Jansma. Nearly a hundred people had gathered in a community hall to be moved, perhaps even changed, by this pixie-size woman. She knew all their names and she was about to ask me for mine.
My Name Change Story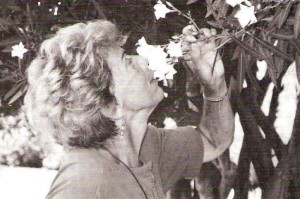 She approached with a gentle smile and an outreached hand. Instead of a hand-shake, my hand ended up resting in hers. Her other hand was cupped around my face while she exuded, "You carry a lot of light. What is your name?" I answered with the name I had used since marrying, "I am Pat Morgan."
"Oh!" she said, "It is such a small name for such a magnificent woman. Is your name not Patricia?" Wham! Like being sucked into a swirling vortex I flashed back to childhood. Those were moments I was in trouble; moments when I heard, "Mary Patricia get your behind down here!" or "Patricia McLaughlin report to the office." As a child, I much preferred my play names of Patsy or Patty or simply Pat.
But in that moment with Gwen, I decided. I decided to no longer avoid my past but embrace it. My mother loved the name she gave me, her only daughter.  It was time to declare I was a grown woman.  Pulling my shoulders back and standing as tall as possible I said, "Yes, I am a grown up and my name is Patricia!"
I was in my forties when I had that encounter with Gwen. Since then I have been living more fully into my name and what it means for me — living in the fullness of my name and my life!
It took my hubby, Les about a year to remember to call me Patricia and do it with ease. I feel blessed he was willing to make the effort. In the end I settled into introducing myself as Patricia and acknowledging that most family and friends would continue to call me, Pat. All was well and I know who I am.
Being Addressed by Your Name
For some people being addressed by their preferred name is important. Loving your name and being addressed as you wish is a matter of personal identity and respect, and it carries several significant implications:
Cultural and Personal Identity: Your name connects you to your heritage, family, and community. Embracing and loving your name can be a way to honor and express pride in your cultural background.
Self-Esteem and Self-Respect: When people use your preferred name and address you as you wish, it demonstrates respect for your identity. This can boost your confidence.
Avoiding Embarrassment: Misnaming someone or using an incorrect name can cause emotional distress and discomfort.
Legal and Ethical Considerations: In some places, using a person's chosen name is legally mandated and seen as a matter of ethical responsibility, particularly for healthcare providers, educators, and employers.
Reducing Discrimination: By recognizing and honoring diverse names and identities, we contribute to reducing discrimination and prejudice. This helps create a more equitable and fair society.
Validation of Gender Identity: For transgender and non-binary individuals, being addressed by their chosen name and pronouns affirms their gender identity. It can contribute to their mental and emotional well-being.
Inclusivity and Acceptance: Using someone's preferred name and addressing them as they wish fosters an inclusive and accepting environment.  Pronouncing new-to-our-ears names can be challenging. But it is important to do so.
For too long I incorrectly pronounced my friend, Alnoor Damji's name until one day he gave me a lesson. I repeated and repeated A-l-n-o-o-r until it resonated correctly. Consider how many strange names immigrants learn. How about we meet them part way?
Note: Check out Alnoor's speaker reel (at 1.04min) for better understanding of immigrants' challenges when asked to shorten their names. He provides brilliant insight!
By asking people to address us as we prefer and addressing people as they wish, we play a crucial role in fostering a more inclusive, accepting, and equitable society where individuals can express themselves authentically and without fear of discrimination or harm.
Different Names for Different Roles
Some people, like Gwen did, use different names for different purposes. They would probably say, "Different names have different energies." Gwen was our mothering guide at her Heartseek Gatherings. Gwendolyn was a transformational healer and shaman with a Ph.D. in psychology. Gwenana authored several volumes of poetry including My Mother Said, Arrows to the Heart, and Sticks and Stones and Strawberries.
Note: Although, I have her books in my library, I can only find Sticks and Stones and Strawberries online for sale.
 Do You want to Change Your Name or Not?
Do you like the sound of your name?
How do you feel when you hear it–embarrassed, proud, pleased, or peaceful?
Are old and painful memories triggered when you hear your name?
Do you know the story of your name? How did your parents choose it?
Support others in declaring their preferred name while taking charge of yours. Know you have the power to change your name or keep it!