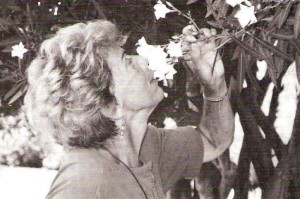 You may not want to change your name, but I did in less than two minutes after meeting Gwendolyn Jansma. Nearly a hundred people had gathered in a community hall to be moved, perhaps even changed, by this pixie-size woman. She knew all their names and she was about to ask me for mine.
She approached with a gentle smile and an outreached hand. Instead of a hand-shake, my hand ended up resting on hers. Her other hand was cupped around my face while she exuded, "You carry a lot of light. What is your name?" I answered with the name answer I used since marrying, "I am Pat Morgan."
"Oh!" she said, "It is such a short name for such a magnificent woman. Is your name not Patricia?" Wham! Like being sucked into a swirling vortex I flashed back to childhood moments. Those were moments I was in trouble; moments when I heard, "Mary Patricia get your behind down here!" or "Patricia McLaughlin report to the office." As a child, I much preferred my play names of Patsy or Patty or simply Pat.
But in that moment with Gwen, I made a decision. I decided to no longer avoid my past but embrace it. My mother loved the name she gave me, her only daughter.  It was time to declare I was a grown woman. "Yes," I said, "I am a grown up and my name is Patricia!"
I was in my forties when I had my encounter with Gwen. Since then I have been living more fully into my name and myself; living in the fullness of my life!
Some people, like Gwen did, use different names for different purposes. They would probably say, "Different names have different energies." Gwen was our mothering guide at her Heartseek Gatherings. Gwendolyn was a transformational healer and shaman with a Ph.D. in psychology. Gwenana authored several volumes of poetry including My Mother Said, Arrows to the Heart, and Inverted Trees.
Note: Although, I have her books in my library, I can no longer find them for sale on line.
Do You want to Change Your Name or Not?
Do you like the sound of your name?
How do you feel when you hear it–embarrassed, proud, pleased, or peaceful?
Are old and painful memories triggered when you hear your name?
Do you know the story of your name? How did your parents choose it?
Take charge of your name. Know you have the power to change your name if it serves you.
Please check out these related posts:
25 Affirmations to Help Reprogram Your Negative Self-Talk
Why and How to Find a Healthy Role Model
Nine Key Tips to Thrive on Change
Patricia Morgan MA CCC helps her readers, clients, and audiences lighten their load, brighten their outlook, and strengthen their resilience. To go from woe to WOW call 403.242.7796 or email a request.
---
If you enjoyed or benefited from this blog, please leave a COMMENT below and subscribe to my eNewsletter, Your Uplift.