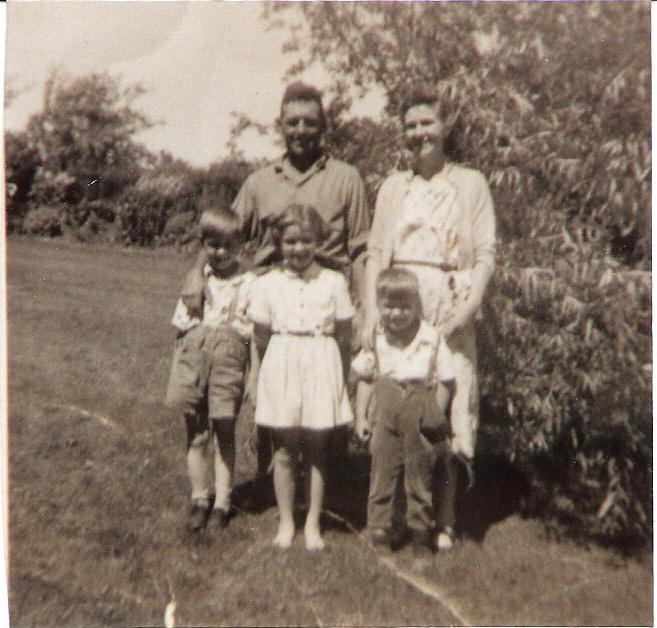 Disagreements abound in relationships from politics to parenting. When parents disagree, particularly in front of their children, they need to be wary.
When I was growing up my parents did not argue, at all; in front of us nor out of ear shot. My Mom did her best and Dad let his lack of anger management rule the house. Yes, we were verbally, emotionally, and physically hurt by him. Today we would call this child abuse or deep troubling and unconscious parenting.  He passed on his unresolved trauma. This post is not about abuse but more about the conflict about different parenting styles, habits, and values.
My educational background includes years of training in and delivering workshops on Parent Education. One of my certificates is from Thomas Gordon's Parent Effectiveness Training. He stated, "Parents do not have to put up a "United front." One might conclude that it is just fine to have a rousing fight in front of the children.
Not so! Let me offer some perspective.
Parental disagreements are inevitable and often desirable. It is healthy for children to witness healthy disagreement and see their parents come to mutual agreement. Usually parents have different personalities, values, and discipline styles. Most certainly, they were raised in families with different family values, habits, rituals, and child discipline. Yet, we can do harm in how we act out our disagreements. Also, we may neglect to affirm what we do agree on.
Research on the topic of parental disagreement on discipline is extensive and often delves into how such disagreements can impact children's development and family dynamics. Here are some key findings from research, along with a source for further exploration:
Research Finding Re Parents Disagreeing
Inconsistent Discipline Impacts Children:

Studies have consistently shown that inconsistent discipline between parents can confuse children and may lead to behavioral problems.
Source: "Parental Disagreement on Discipline Strategies Predicting Early Childhood ADHD Symptom Trajectories" by Deanna M. Barch, Journal of Abnormal Child Psychology (2016).

Harmonious Discipline is Beneficial:

Research suggests that children benefit when parents communicate and agree on discipline strategies. A harmonious approach to discipline is associated with better child outcomes.
Source: "Associations Between Co-parenting and Child Behavior in Early Childhood: A Meta-analysis" by Rachel H. M. Tambling et al., Clinical Child and Family Psychology Review (2017).

Conflict Resolution Skills Matter:

The ability of parents to resolve disagreements over discipline is crucial. Poor conflict resolution can negatively impact children's emotional well-being.
Source: "Parents' Conflict Resolution Strategies in the Home: Self-Reports of Quantity, Determinants, and Associations With Child Adjustment" by Patrick T. Davies et al., Journal of Applied Developmental Psychology (2010).

Communication is Key:

Effective communication between parents about discipline is associated with better co-parenting and fewer conflicts in the family.
Source: "Relations Among Marital Conflict, Child Emotion Regulation, and Child Adjustment" by Alice C. Schermerhorn et al., Journal of Family Psychology (2016).

Agreement on Core Values Matters Most:

While some differences in discipline approaches are common and manageable, research suggests that parents should strive to agree on core values and principles in child-rearing.
Source: "Parenting and Child Behavior Problems: A Longitudinal Analysis of Non-shared Environment" by Jenae M. Neiderhiser et al., Infant and Child Development (2004)
Effective family communication and collaboration between parents are key factors in addressing disagreements on discipline and promoting healthy child development.
Ideas to Help when Parents Disagree
Establish Clear Expectations
Agree on, perhaps at a family meeting, guidelines or rules that work for family members.
Learn about personality preferences. One parent may require more alone time than the other.
Be consistently honest with your feelings. Perhaps, for you, the noise of play sounds like music while to your partner it creates headaches.
Declare in what areas you disagree. My husband is more inflexible than me about table manners. Solution: When Les was away, I gave the children permission to talk with their mouths full and I would join it. What fun!
If you disagree with your partner's discipline style, begin by honoring your differences. Some parents were treated harshly in their childhood and swore to never interfere with their own children's behaviors. Others say "I was treated sternly and I'm glad I was." Get these differences out on the table on a date night or in private away from the children.
Decide on an Effective Discipline Strategy
Establish and agree on, perhaps at a family meeting, the consequences of breaking a rule.
To gain insight describe to one another your original families' discipline histories.
Discuss your tendency to discipline in a more strict or permissive style.
State your desire to create a fair and democratic process that helps children learn from their experience and mistakes.
Warning: If your partner is causing physical or emotional harm to your children, you are morally and legally obligated to stop the abuse. Differences are neither accepted nor negotiated under these circumstances. If necessary, leave with your children.
If you find it challenging to find common ground in certain areas and make compromises in others, consider enrolling in a parenting class or scheduling a session with a family or couples counselor. You don't have to navigate these issues on your own.
When parents face disagreements that lead to dysfunction, it's important for them to seek assistance from the community. As the leaders of your family, you can learn how to effectively address and model problem-solving within your home. By doing so, both you and your children will benefit, becoming more enriched, wise, and content. Remember the African saying, "It takes a village to raise a child."