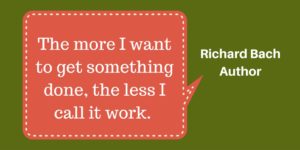 Noreen works from home and says, "I am not as productive as I need to be. I have a long list of work priorities but find instead that I am distracted by undone chores around the house. When I should be working, I do laundry, eat and even clean the house–something I really don't like to do!" Noreen wants to know how to stay focused on her real work and accomplish her business goals.
Many people who work at home are challenged to separate household activities from career and work tasks. Over the years I've had my own challenges running a speaking, book sales and counselling practice from home.  Here are some ideas that have helped me and might help you in running your home business.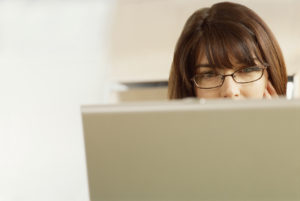 Seven Tips for a Home-Based Business
Create a space that is work specific. Make sure it is pleasant visually.
Get organized. Purchase a January to December file folder to put your financial documents.  Also, purchase a simple accounting program. I use Quicken.
As soon as possible in the day go to your home office. You will want to eat a nourishing breakfast first and perhaps exercise.
Working in pajamas is optional as long as you can maintain a professional telephone voice. There have to be some advantages to working from home! Right!
Hire someone to come in regularly to do the $10 an hour tasks. I advertised, interviewed and hired a  student to data input for me. After she takes over the computer I often notice neglected and important tasks. Maybe that person should be doing the laundry and cleaning the house while you focus on your work.
Make your list of To Dos the night before. Decide on the most important 3 to 5 tasks. The next morning, do them! Then if you become distracted with the family laundry you will not so easily beat yourself up
Is This Your
Real
Work?
There is another angle to consider. What do you consider your real work–the house stuff or your career path? You say you become distracted by tasks you don't even like. Do you love and have a passion for your real work? Be honest with yourself. We tend to be laser-focused when we're on fire with ideas, just alovin' our work and being in the zone. Of course, most of us have off days but Sani flushing the toilet seldom takes us off target. Perhaps, just perhaps, you haven't found your real work, your gift to the world.
Is Fear Involved?
The last perspective to consider is psychological. Perhaps your avoidance is fear based. If the practical suggestions in the first paragraph don't work for you and you are sure you have identified a meaningful direction, then consider the last alternative which means doing some self-observation, maybe some journaling or talking it over with friends. As Richard Bach said, "The more I want to get something done, the less I call it work."
What is your experiences and tips of running your home business?
Related Books:
Patricia Morgan MA CCC helps her readers, clients, and audiences lighten their load, brighten their outlook, and strengthen their resilience. To go from woe to WOW call 403.242.7796 or email a request.
---
If you enjoyed or benefited from this blog, please leave a Comment below and subscribe to my eNewsletter, Your Uplift.