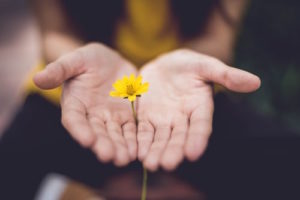 Most of us have had our resiliency challenged when we feel resentment for hurtful behavior by others. Perhaps equally as painful is longing for others to forgive our transgressions. Then we are stuck.  Those who are wise tell us that our emotional freedom rests in putting forgiveness into action–for ourselves and others! But how?
I have experienced both resentment and longing for forgiveness. Haven't we all?  For years, I struggled to forgive my father for his physical, verbal, and emotional abuse. Plus, regardless my experience of it, I struggle with anonymous audience members writing me character attacks in their feedback forms. Comments such as, "Patricia is a loser and a waste of time" are hurtful. On the flip side, I struggle with the moments I let my children down, particularly when I pass on some of my own childhood wounds.
Forgiveness in Action
The movie, When Love is Not Enough, features Lois Wilson, the wife of Alcoholics Anonymous co-founder, Bill Wilson.
Some would argue she repeatedly and inappropriately reconciled with Bill because, in addition to his out-of-control drinking, he was guilty of repeatedly infidelity. By the way the movie does not show this aspect of their relationship.  Regardless, she forgave and forgave.
As the mother of a daughter with a long and complicated addiction history and repeated incarceration, the difference between forgiveness and reconciliation is of interest.  Our story is thoroughly described in Love Her As She Is: Lessons from a Daughter Stolen by Addictions.
Here's a video with three keys to forgiving:

In addition to my personal experience, I learned key aspects about forgiveness in action during a webinar with Dr. Daniel Klassen, Professor Emeritus, Lakehead University, the founder of The Listening Centre, and a specialist in forgiveness therapy.
Klassen asked, "What is forgiving?"  Although he mentions, "Forgiving our own selves and being forgiven," his lecture focused on three aspects of forgiving others.
Three Aspects of Forgiving Others
The injured person is able to acknowledge an actual wrong that was done to him or her.
The injured person chooses to let go of feeling resentful even when entitled to it. Forgiving is chosen instead of justifiable retribution.
The injured person cancels the debt which the offender created.
Forgiving Does not Mean
An event that takes place at a particular moment.  Rather it is a process and an attitude.
Forgetting what happened.  Indeed, Klassen says, "It must be remembered."
Reconciliation: Coming back together with an offender may not be safe.  This is particularly true in situations involving offenders who continue to act abusively and have done little or nothing to make amends.
Absolution: My understanding of this word is like a God-given pardon of wrongdoing.  Klassen notes that we don't have the authority.
Condoning: It is not appropriate to explain away the harm done.  We are better off to name wrong-doing, learn from it, and grow from the experience.
Denying: All harm is best acknowledged and accepted for what it is.
Unfairness: Forgiving does not ignore justice.  There are consequences to our chosen behavior.
Excusing: There are no excuses.  When you forgive you are not doing the offender a favor or letting him or her off the hook.  It is more as if you are doing yourself a favor; letting go of the weight of resentment.
Klassen went on to describe two categories of offenses that cause us to feel wounded.
1. Belonging Violations
In Maslow's hierarchy of needs, belonging is described as a basic human right after food, shelter, clothing, and safety.  Children struggle to survive when they are not attached to a primary caregiver. We all need to feel connected.
Many people still feel resentful years after their divorce because of their human longing. According to Alfred Adler, an Austrian medical doctor and psychologist,
Belonging means you have a place where you are wanted and where you want to be."
2. Boundary Violations
In her book, Boundaries: Where You End and I Begin, Anne Katherine describes how to set healthy limits with your family, co-workers and others.  We have personal, family and cultural guidelines around sharing our emotions, physical contact, social behavior, keeping agreements, and acceptable language and conversations.  Boundaries give us predictability and a sense of safety.
Cancelling the Debt
When an offender violates our need for belonging or violates our boundaries, the judicial system requires him or her to pay back your debt to society.  This usually involves time in jail or providing community service or paying a monetary fine.  Just ask my daughter Kelly who spent a portion of her life in prison.
But in our personal relationships, emotional hurt cannot be corrected by some kind of payment in time and money. The only way forgiveness can happen is with a perspective or attitude shift by the injured.  The person who was violated is the one who can cancel the debt.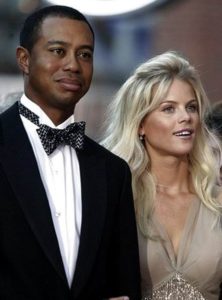 During Tiger Woods' betrayal of his wife, newspapers and magazines were filled with questions such as "Should Tiger Woods' wife, Elin Nordegren, forgive him?" "She could walk away with $10 million," and "Can she ever forgive and forget?"
There is no should nor forgetting to forgiveness. It's a paradox and this is where many people become stuck. Cancelling the debt may be perceived as giving up or giving in, or that the offender is winning while the wounded is losing yet again. However, while forgiving may not feel fair, neither is living with resentment and deep anger.
As Klassen points out,
Cancelling the debt means that the injurer has nothing to offer you that would further help to close the file. You do not require an apology, nor do you wish the injurer any harm and you don't owe the injurer anything either."
Author Annette Stanwick addresses this phenomenon in her book Forgiveness: The Mystery and Miracle. In it she describes meeting and forgiving her brother's killer.
Forgiving is often about grieving your loss.
Three Steps to Grieve Your Loss
Name your loss.  Acknowledge what is missing and how much it hurts.
Note what has been taken as well as what is left.
Define yourself as a whole person rather than only by your betrayal, wound or loss.
Forgiveness Offers These Gifts
Emotional freedom.
A new set of self-care boundaries.
New and deeper life principles.
The ability to know you can bounce back should harm come your way again.
Now that's resilience!
What is your experience of putting forgiveness into action? Does it jive with Dr. Klassen's perspective?
Please check out these related posts:
Five Steps to an Authentic and Research Based Apology
What You Can Do to Cope with Grief and Loss
Patricia Morgan MA CCC helps her readers, clients, and audiences lighten their load, brighten their outlook, and strengthen their resilience. To go from woe to WOW call 403.242.7796 or email a request.
---

If you enjoyed or benefited from this blog, please leave a Comment below and subscribe to my eNewsletter, Your Uplift.