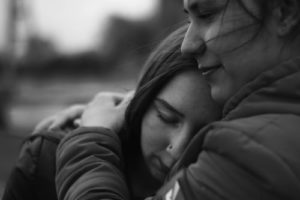 Find Compassionate Friends
Six of our family members were on vacation. I rushed to prepare supper and threw half a dozen big potatoes into the microwave. The machine collapsed, pooped out and is dead. That old flash thought of, "You are stupid," moved in; regardless of me knowing we all experience shame moments to some extent or another. My hubby, Les, handled it well with a counter-shame comment, "These things happen." He acted as a compassionate friend.
But sometimes we need more than a kind and patient partner. Plus some of us don't have a main squeeze. Or sometimes, our story is deeper, more painful, indeed, more shameful. And not all of us are Catholics with a priest nearby to hear our confessions. As a therapist, I hear troubling, often traumatic, stories. But your accepting and compassionate circle is best to include more than a paid listener and healer.
Psychologist, Robin Dunbarm, indicates that we are best to have 5 close friends (one possibly being your spouse). Having one person or one friend is just not enough to provide the kind of support most of us need or will need one day soon. People have busy lives and you risk resentment if you decide that one friend should be there for you on that one day you long for support.
At the same time, the shame researcher, Brené Brown cautions us about sharing indiscriminately:
If you share your shame story with the wrong person, he or she can easily become one more piece of flying debris in your already dangerous shame storm."
Brené Brown's warning signals include friends who:
Get triggered into feeling their own shame, often requiring you to attend to their well being.
Feel overwhelmed with feeling sorry for you. Their sympathy is chokingly smothering.
Gasp in disbelief at your flaws.
Play rescuers and dive in to fix the situation and you.
Are so competitive they one-up your troubles.
Additionally, there are friends who are seldom available, or are consumed in their own demands and challenges, or simply don't know how to respond.
If these descriptors sound familiar, perhaps you need to expand your friendship circle. I had a young client who leaned on one main friend who was often unavailable. My client had feelings of fear, jealousy and resentment when her friend began a romantic relationship. After I suggested she expand her circle, she found a faith community where she developed deep, caring, and compassionate friendships. How wonderful that one older woman friend in this community became her mentor.
Here is a brief video that explains that relationships are crucial for our well-being. Click Here.
Eight Tips for Recognizing Compassionate Friends
Here are tips to help you identify friendships where you can feel emotionally safe to share your woes, imperfections, and shame.
Notice:
Indicators of compassion. The friend has a kind heart, seldom speaks ill of others or judges them. Plus, she or he demonstrates patience and gentleness.
What they share in regards to their values, their goals, their likes and dislikes. Notice judgements, disgust, arrogance, self-absorption or passion for doing good, healthy activities, and tenderness towards others.
How they listen. Do they listen to find spots they can jump in with their own opinion or experience or do they listen with acceptance, curiosity, and an eagerness to understand?
How they talk about other people's failings who are not in the room; with contempt and distaste or with respect and care? However, there are some people who have earned my, and perhaps your, contempt and dislike.
Who jumps in with a word of encouragement or makes it clear that they like you.
If your and others' strengths are seen and acknowledged in public and in private.
Moments they have come to you to share their tears and have been vulnerable with their own shame stories.
While in their presence, if you have a sense of peace and calm with a slowed heart rate.
The old saying goes, "People come into your life for a reason, a season or a lifetime." People will come, go, and some will stay connected. Among all this coming and going we need safe harbors to protect us from those moments when we feel wounded or shamed. Compassionate friends provide those safe harbors. Nurture them and don't forget to develop your own compassionate ear for others' shame stories.
Please check these related posts:
Four Steps to Create Safe and Healthy Friendships
Book Summary: Daring Greatly by Brene´Brown
Essentials to Overcome Shame and Deal with Guilt
Patricia Morgan MA CCC helps her readers, clients, and audiences lighten their load, brighten their outlook, and strengthen their resilience. To go from woe to WOW call 403.242.7796 or email a request.
---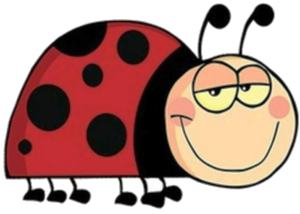 If you enjoyed or benefited from this blog, please leave a Comment below and subscribe to my eNewsletter, Your Uplift.