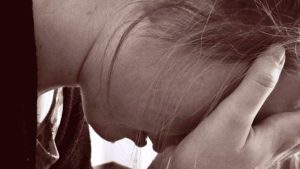 In 1972 our dear sixteen-year-old daughter, Kelly, ran away from home and joined Satan's Choice biker gang. Kelly was not only a youth at risk, she also acted out on many bizarre and life-threatening behaviors. She acquired forty convictions, many physical wounds, and three children fathered by drug dealers.
We now know Kelly lives with Fetal Alcohol Spectrum Disorder, a disability that impairs her cognitive functioning. You can view her story aired on CBC National News.
Kelly is now a young grandmother and a valued ToysRUs employee. I tell you that to give you hope should you be living with or loving (at least trying) an acting out teenager. Being a young person and being in a relationship with one can be challenging even in the most functional of families., consider reading Kelly's and my book, Love Her As She Is: Lessons from a Daughter Stolen by Addictions.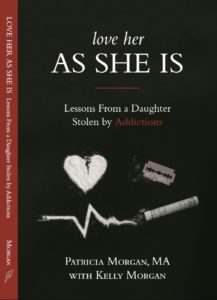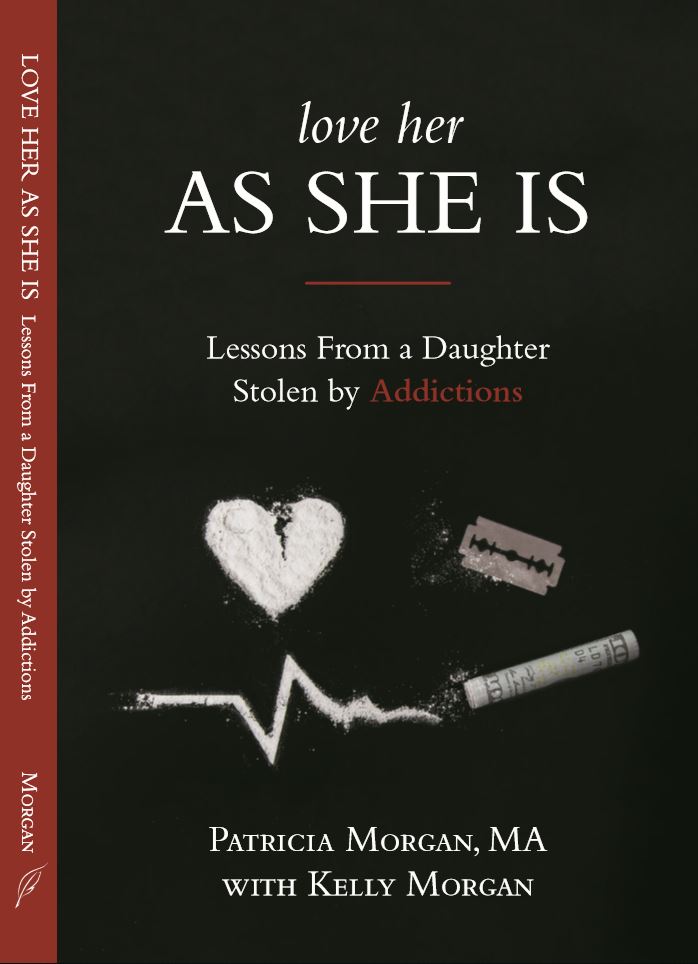 In 2005 and 2006, Colleen Klein, the wife of the popular Premier of Alberta, Ralph Klein, initiated Drug Collisions. These events informed the public and parents about how to prevent and deal with drug addictions. As a presenter, I shared my story with how to love unconditionally with clear boundaries.
It appears that our country is in need of another movement. Fentanyl, an opioid that is up to hundred times more toxic than morphine, is killing hundreds of our youth.  Additionally, bullying and suicide continue to be key issues. Disappointingly, there are not enough resources and many parents are left feeling desperate.
Introducing Dwayne Peace
However, there are ways that parents can become informed and minimize the risk of their teens.  My professional speaker colleague, Dwayne Peace, is at the forefront of transforming the lives of youth at risk.  As a retired School Resource Officer, Dwayne has a special talent for working with youth and those who care about them. After attending one of his Life Synergy for Youth presentations I felt compelled to share some of his insights.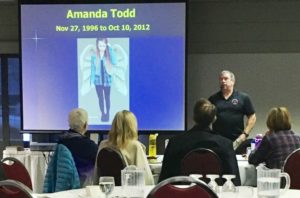 Great Kids Make Bad Choices
Dwayne says he has watched many great kids make bad choices. This is baffling to many parents while often they are the source of the problem.  We have more influence than we believe. That influence comes from our poor and our wise choices. We influence when we model self-responsibility and create healthy habits. The same is true for blaming, playing victim and making ourselves physically and mentally ill with poor decisions. Dwayne reminded the audience that it takes 21 to 42 days to create a new habit.
Innocent and Damaging Mistakes Parents Make
So how do we clue into what we are doing that is negatively affecting our children? Teenagers talk to Dwayne and he has an extensive list of innocent and damaging parental behaviors he advices parents to STOP. Here are examples of how parents create stress, fear and pain by:
Screaming, hollering, fighting, and physically abusing.  Note: Alberta domestic violence has increased twenty-five percent. Most agencies attribute this to the increased stress of the recession.
Not managing their anger and directing it towards the children or their spouse. Note: Anger is a feeling. You have a choice what to do with it.
Misusing alcohol, even drinking and driving. Note: Members of Mothers Against Drunk Driving (MADD) know the consequence of this behavior.
Misusing tobacco and drugs. Note: Kids are accessing what is in their parents' hands and medicine cabinets.
Participating in rumors, gossip and unnecessary drama. Note: Good mental health in the family is the responsibility of the parents.
Playing favorites with an imbalance of attention. Note: Yes, teens want and need your attention. Yet, it is a different kind of attention they want than when they were younger.
Negatively comparing their children to their siblings or other children. Note: Being compared places children in a lose-lose position. They can only be who they are.
Creating an over-scheduled family life. Note: Most teens do want family time.
Forcing them to engage and stay active in a sport, dance or activity that they do not like. Note: Dwayne is not referring to family chores, homework or being a responsible person. I know of a father who forced his son to play hockey because he never had the opportunity as a child.
Rejecting them emotionally or completely for their sexual orientation. Note: Dwayne says, "You either accept them or you have a chance to go to their funeral."
Cutting off the connection between the other parent, grandparents, or aunts and uncles. Note: Cutting off can become the tool for managing conflict in relationships.
Having an affair. Note: Those parents often lose their children's trust.
Being put in the middle of parent and step-parent. Note: Not making the role (especially around disciplining) of a step-parent clear creates stress.
Not showing up! Note: Absent mothers and fathers typically create a sense of abandonment and unworthiness. Indeed, those parents have abandoned their children.
Neglecting to say "I love you." Note: Regrettably, some youth have never heard those words from a parent.
Seven Other Youth Stressors
School expectations not wanting to disappoint teachers and parents.
Peer pressure for using drugs, smoking, engaging in sexual activity and other high-risk behaviors.
Not being in the clique (power group) and bullying issues.
Blaming themselves for their parents' divorce.
Sibling rivalry, which might include sibling abuse.
Fear of the future—not knowing what is in store.
Fear of letting their parents know what their relationship expectations are. Note: Youth at risk, just like the rest of us, want to feel close to their parents but they do not know how to make it happen.
Hope for Parents!
You are not powerless to help your teen. You are of significant influence even though it is not as strong as when they were younger. Remember, Romeo and Juliet were only 13 and 14 when their parents rejected their union. No one feels sorry for the parents in this Shakespearean play. Maybe if a Dwayne Peace had been in the play the ending would have been happy.
A Big Tip for Fathers!
Research indicates that daughters who have a close and warm relationship with their fathers have higher self-confidence, especially in math. Fathers who are involved in child rearing and giving affection have daughters who are less likely to experience depression, alcohol consumption, and disturbed body image. Lack of a strong father figure is collated with teenage pregnancy and prostitution.
Fathers model to girls how they should be treated by men. They also show them how a Real Man should behave. Dwayne says, "They will find the love from someone. Be the man you want your daughter to marry."  Teen girls need their fathers' involvement and quality time.
Please check out this 2.2 minute video of Dwayne Peace delivering his message about gossip, rumor, and drama.
Guidance for Positive Parental Change
Dwayne made it clear that parents need to be ready to take on the role of coach for their youth 24/7. That is impossible if you are in the habit of some of the behaviors described above. You will need to make some significant changes yourself. You need to behave in a way that instills trust in your child. I will never forget Kelly saying "Mom, the healthier you get, the healthier I get."
Note: Before sending your teen for counseling, please check your own mental health and parental leadership. It may be more appropriate, effective, and powerful (healthy role modeling) for you to seek counseling for yourself first.
Please check out these related posts:
Patricia Morgan MA CCC helps her readers, clients, and audiences lighten their load, brighten their outlook, and strengthen their resilience. To go from woe to WOW call 403.242.7796 or email a request.
---
If you enjoyed or benefited from this blog, please leave a Comment below and subscribe to my eNewsletter, Your Uplift.