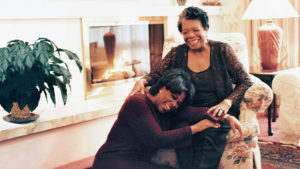 The American poet, Maya Angelou wrote, "My mission in life is not merely to survive, but to thrive; and to do so with some passion, some compassion, some humor, and some style." Consequently, it is important for women to include some laughter in their lives. Here is an exploration of women's humor.
The Why of Women's Humor
Researchers report a number of health benefits of laughter.  Stress is reduced, blood pressure is lowered, the immune system is strengthened, creativity increases, mood is elevated and muscles relax.
Actually, you cannot restrict your muscles when you either laugh or cry.  So, laugh until you cry or cry until you laugh.  On top of all the health benefits, people enjoy connecting to someone with a light-hearted approach.  However, having a sense of humor does not necessarily mean you are known for rousing others into ripples of laughing convulsion.
Six women included in my book, From woe to WOW, reported using humor as a useful tool. They reported that humor helps them keep a lighter perspective on life's inevitable grumbles, grunts, and bumps.
Even the willingness to smile can be helpful.  As one respondent wrote, "A smile goes a long way.  It puts people on a good footing with you."
Canadian psychology professor, Herbert Lefcourt,and author of Humor: The Psychology of Living Buoyantly, discovered that women gain more health benefits from using humor as a means of coping than men.  "Our suspicion is that women's coping humor takes the form of laughing at themselves, which restores social closeness.  Men's coping humor takes the forms of attacking others, which represents an attempt to maintain their position in the social hierarchy."
Plus, humor can help you sustain a more positive, upbeat attitude while dealing with daily hassles!
The What of Women's Humor
Women's humor has some observable differences from typical male humor. Of course there are exceptions to these sex differences.
It is still considered lady-like behavior, by many, to politely laugh at any male-delivered, even sexist, jokes.  If offended, some assertive women will not laugh or will bravely say, "That's not funny."  Dolly Parton provides a moderate, self-deprecating yet effective example, "I'm not offended by all the dumb blonde jokes because I know I'm not dumb . . . and I also know I'm not blonde."
Professor of Women's Literature, Dr.Regina Barreca, refers to the Humane Humor Rule.  She observes that seldom do women make fun of what people cannot change–physical appearance, sex, sexual orientation or race.  Humorist, Liz Curtis Higgs, said, "Women love to laugh at themselves, but men seem to laugh at the other guy."
A research study by J.B. Levine in the Journal of Communication reported that 63 percent of the humor used by women included self-disparaging comments, compared to only 12 percent by males.  However, in What Mona Lisa Knew: A Woman's Guide to Getting Ahead in Business by Lightening Up, Dr. Barbara Mackoff warns us gals that, if we over-use self-deprecating humor, we can create the impression of incompetence.
Note the gentler references by women to the opposite sex and the use of self-deprecation in the below jokes:
Men say:
"Bachelors know more about women than married men; if they didn't, they'd be married too."  Henry Louis Mencken
"Bachelors should be heavily taxed.  It is not fair that some men should be happier than others."  Oscar Wilde
"I don't think I'll get married again.  I'll just find a woman I don't like and give her a house."  Lewis Grizzard
Women say:
"The only time a woman really succeeds in changing a man is when he's a baby." Natalie Wood
"Sex when you're married is like going to a 7-Eleven.  There's not as much variety, but at three in the morning, it's always there."  Carol Leifer
"Men have higher body temperatures than women.  If your heating goes out in winter, I recommend sleeping next to a man.  Men are like portable heaters that snore." Rita Rudner
Mackoff offers a humor strategy for replying to sexual stereotyping and conflict-triggering comments.  She suggests responding as if the speaker was intending to make a joke.  One example Mackoff offers is, if told something like, "Women belong home with their kids," look surprised and quip, "Say, that's a new one?!!!"
The How of Women's Humor
Developing a sense of humor merely requires the ability to look at life from a different and fun perspective.  Those that use it look to friends to share a good laugh or find ways to take themselves less seriously.  You can be the initiator of a humorous perspective or an appreciative recipient.
Begin by noticing your humor preferences. Professional humorists range from comic strip and cartoon creators to stand up comics, to late night show hosts to writers and philosophers.  They use language that includes exaggeration, irony, satire, over-literalness, jokes, fun lists, and word plays like riddles, rhymes and puns.
They may employ observational incongruities, self-deprecation, insults, mimicking, story telling and slapstick.  Their presentation style may be eccentric, angry, gross, rude, child-like or idiot-like.  Content is endless, although politics and sex are two favorites.
Most of us, at some time or other, crack a smile, if not a gut-wrenching guffaw.  Every now and then, reflect on different situations and ask if you just might have taken yourself a little too seriously.  It might be time to develop your style of women's humor.
Please check out these related posts:
How to Have Fun with Your Personal Sense of Humor
Laughter is the Best Medicine: How to Make a Hurting Friend Feel Better with Humor
Patricia Morgan MA CCC helps her readers, clients, and audiences lighten their load, brighten their outlook, and strengthen their resilience. To go from woe to WOW call 403.830.6919 or email a request.
---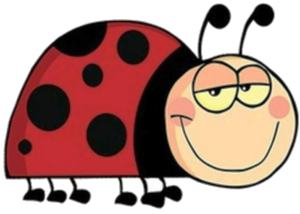 If you enjoyed or benefited from this blog, please leave a Comment below and subscribe to my eNewsletter, Your Uplift.