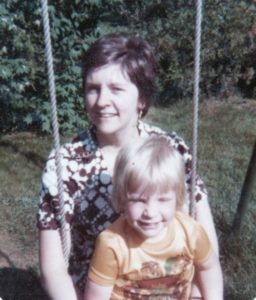 Consider this thought "I need to provide self-care to the mother of my children." We do our family no favor when we become a stressed mother. Our children need us at our best. To do that, we need to treat ourselves as if we are deserving and cherished. Indeed, most of us are!
Mothers, whether employed or dedicated to working at home, can feel unnecessary distress. Let's not get into the working mother and at-home mother debate. They are both working. The former happens to be employed.
Take the following quiz to help you assess how you are doing. It just might help you become more proactive with preventing distress or burn-out and give you incentive to increase your self-care.
The Mommy Care Assessment
Are you free of anxiety, mood swings, tension headaches, fatigue, frequent colds, flu or insomnia? No__ Yes__
Are you free of the Super Mom or Perfect Mom trap and think of yourself as a Good Enough Mom? No__ Yes__
Are you available to your children in a supportive, relaxed, sometimes playful and loving manner? No__ Yes__
Do you delegate some household tasks to your partner and children? No__ Yes__
Do you have an attitude of "I appreciate an improvement" rather than insisting on tasks being accomplished to your standards? No__ Yes__
Do you hold family meetings where you enlist team participation of family members? No__ Yes__
Are you free of guilt when you see unhappy family members? You know that the only person you have control over is yourself? No__ Yes__
Do you say no to activities that needlessly take you away from personal, couple or family time? No__ Yes__
Are you aware that one of the biggest gifts you can give your family is your own well being as a healthy and assertive woman who both gives and receives? No__ Yes__
Do you take daily time to rejuvenate yourself so that you can be present to your family mentally, physically, emotionally and spiritually? No__ Yes__
The more yeses you have, the better you are taking care of yourself first.  If your score is low, indicating you are a stressed mother, start to take the actions recommended in the above ten points.  Raise your score until you believe you are one of the best, good enough moms on the block.
Please check out these related posts:
Mind Your Stress! Are You Frantic, Frenzied or Simply Fried?
Book Summary: Self-compassion: Stop Beating Yourself Up and Leave Insecurity Behind
Patricia Morgan MA CCC helps her readers, clients, and audiences lighten their load, brighten their outlook, and strengthen their resilience. To go from woe to WOW call 403.242.7796 or email a request.
---
If you enjoyed or benefited from this blog, please leave a Comment below and subscribe to my eNewsletter, Your Uplift.