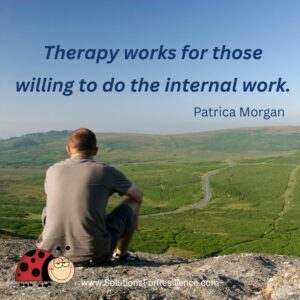 Researching to find a therapist is an important step. Yet, there is an even more important first step–a willingness to commit to the process. A woman called me saying her love relationship was struggling. She wanted to find a therapist who would work with  her and her boyfriend. But after she suggested to her boyfriend that they come to see me, she sent me this message, "I do not know what to do anymore. I asked Harry to join me. He said this kind of stuff does not work."
Here is my response:
"I agree with Harry, 'This kind of stuff does not work.'   The question is, 'Are you and Harry both willing to do The Work?'   How interested is he in contributing to a mutually rewarding relationship? Counselling does not do the work. The counsellor or therapist provides  information of what appears to be not working and offers alternatives. Improvements happen when the client trusts the good will of their partner and themselves, plus commits to do The Work of improved problem solving, providing mutual-support, improved communication, and healing past hurts.
She came on her own. Good on her!
Counselling Doesn't Work
I smile when people spend one hour in counselling, are given insightful observations, healthy alternatives, an opportunity to heal their trauma, and then walk out the door saying, "That didn't work." It is like going to a workshop on losing weight and concluding, 'That stuff doesn't work. I haven't lost any weight!"
As in dieting and exercise, where there is a will, there is a way. The bigger challenge in relationships is that, it takes two wills to make the way.
Fortunately therapy is available to not only couples, but families, and individuals.  It works for those who are willing to do The Work! Doing the work includes finding a good-fit therapist.
What is Therapy?
The word, therapy, is used in reference to helping correct a range of physical, mental and emotional challenges.  Therapies include chemotherapy (dealing with cancer), medical therapy (dealing with physical illness), occupational therapy (dealing with physical limitations), and psychotherapy (dealing with mental and/or emotional states).
When the question surfaces, "How do you find a therapist?" it usually refers to someone struggling with daily living in which psychotherapy is often a good fit. You can choose from a range of supports, usually starting with a conversation with your family doctor.  From there the choices are many.
In 1984, after years of my own therapy and study, I graduated with a Masters Degree in Clinical and Humanistic Psychology.  I was trained to be a psychotherapist. Therapeutic counsellors, psychologists, and many social workers help people who struggle with their emotional, mental, and relationship challenges. Often trauma is involved. Psychiatrists are medical doctors who typically specialize in prescribing medications that help with psychiatric and mental health disorders.
How to Choose a Therapist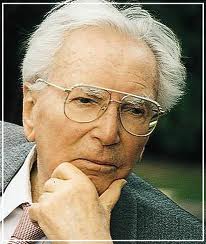 How do you choose a therapist who you will hopefully trust? You want someone who can help you precisely identify your problem, sort out your past and present, and help guide you to a  more fulfilling future. Here are some thoughts:
A client once told me that she experienced herself as doing the work of becoming aware of her feelings. She described moving through painful feelings while exploring her past. She had consciously made better choices and experimented with new and healthier behaviors. At the same time, she described me as serving as a mirror for reflection and a light showing her hope and options for a better future. Because therapy has parallels to teamwork you want to choose your therapist thoughtfully.
The client, couple or family are in charge of their lives. The therapist provides support, empathy, and tools to facilitate self-awareness and healing. A therapist's job includes remaining in an adult state (not becoming triggered into dis-regulation), sharing his or her observations and insights, and facilitating healing. Be willing to do a search for your best-fit therapist. Psychology Today provides a reliable search platform.
Individual Counselling
If you seek individual therapy it is important for you to do the research and make the appointment–not your mother, spouse, co-worker or friend. But do ask for recommendations from those same people and your family doctor. For women, often rape crisis centers and women's shelters have referral lists.
Couple Counselling
If you are the driving force for your marriage, consider looking for a therapist of the same sex as your reluctant partner. It may allow your partner to feel safer. This suggestion is tentative because different people have had different experiences of safety with males and females. Know your partners family of origin history of abuse and/or neglect.
Ask if the therapist integrates the well-researched concepts of:
Advantages and Disadvantages of Seeing Same Therapist
Some therapists have strict policies about keeping their work with couples, friends, family members, and individuals separate. Other therapists welcome the opportunity to work with all involved parties. Also, therapeutic counsellors, like me, evaluate each situation on its own.
There are no ethical guidelines around sharing a therapist. However, consider the advantages and disadvantages.
Advantages include:
The therapist knows both of your details, history, personality, and information.
Both parties receive a consistent therapeutic perspective.
Time has been invested in developing trust in the therapist.
Disadvantages may include:
Concern about confidentiality of information being accidentally revealed.
An unmet preference for a different therapist perspective, sex, or personality.
Concern about the therapist keeping the well-being of both you in mind.
I have clients who are comfortable seeing me together and individually. One is a multi-generational family. I am like a family consultant and resource to them.  And I have had clients who have decided the partner is best seeing someone else. My commitment is to serve my clients' best interests.
Indicators of a Healthy Therapist
In the first session or two, notice if the therapist:
appears to be emotionally healthy him or herself. Yes, some have unresolved issues!
focuses primarily on helping you discover what is troubling you.
does not recoil or negatively react to the expression of strong emotions.
uses empathy and seeks to understand what is going on for you.
is emotionally self-aware and appropriately contains his or her feelings.
demonstrates authentic, non-judgmental, thoughtful, and emotionally safe.
picks up on your verbal and nonverbal communication.
is creative and responsive in using therapeutic tools and processes.
willingly is flexible with the therapeutic process, depending on the content and emotions you share.
sets clear boundaries in regard to his or her time and payment. He or she is the leader of the session. You are the leader of your life.
offers you acceptance, acknowledgement for progress, and hope for your future.
Questions to Ask Your Potential Therapist
Many therapists will meet with you for an introductory visit or talk to you on the phone. Don't shy away from asking questions: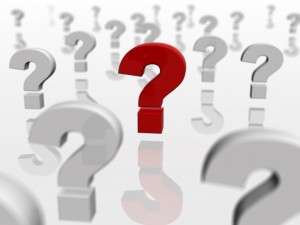 How long have you been providing therapy?
Have you been a therapy client yourself?
What kind of training do you have?
How might I learn or read more about your philosophy and training?
How do you describe your perspective on healing and therapy?
Do you believe in the value of exploring families of origins — helping discover what happened in childhood?  Often when we better understand the impact of our childhood we better understand our present patterns.
Do you offer a complimentary first session?
How long are your sessions? Note: If dealing with trauma, the classic 50-minute hour is usually not enough time to process  emotional pain.
May I call you at home if I am in crisis? If not, what will be the alternative?
How much do you charge?
Note: if you suspect trauma (childhood neglect or abuse or an unresolved and disruptive event) is involved ask, "Are you qualified to use EMDR?" and/or "Do you have skills in resolving trauma?" Then ask if you if their training in trauma healing involves the nervous system or body focused (somatic) work.
Therapy at Its Best
When you first see a therapist, notice if you feel understood and supported. You want to make the best decision for yourself, and depending on your circumstances, for your marriage and family. Notice if you are treated as a unique human being.  Do you feel connected and safe? If yes, this is called the client-therapeutic alliance, which is important for effective resolution of past trauma and pain.
Therapy can feel uncomfortable. Don't judge your progress by the emotional pain that may emerge. It is better to have pain surface than fester inside. 
Indicators of successful therapy include:
you begin to take better care of yourself

your internal self-talk is more compassionate and less judgmental

you are more accepting of your feelings

your problematic patterns are identified and shift towards healthier ones

your relationships improve

you start to make better life choices
The couple counselling process works if you and your partner start to understand one another at a deeper level and remember why you first fell in love.
Other Considerations
At some point you will feel independent and strong enough to end the therapeutic relationship.  A hug goodbye is often in order.
Warning: If a therapist wants to have a sexual relationship with you, RUN!
If you are interested in my therapeutic counselling services, background, ethical body, fees, or simply to arrange a complimentary session (Canada, only) please click THERAPY.