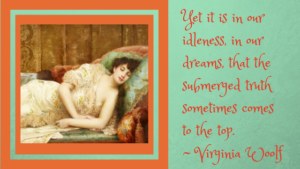 Many of us have dreams of doing, being and living a different career or life; often times our longing to find our career dream is called a calling. Many of us are restless, after saying only last year, "I love my job."
Maybe it is time to put your dreams into action . . . or not. This is my eleventh year of being involved, often leading, The Fast Track Program for emerging professional speakers through the Canadian Association of Professional Speakers (CAPS), Calgary chapter. It amazes me how many people are eager to reframe their lives, set new goals and aim for the stars. So much for the line, "People don't like change." Actually they do not like change that happens to them, is out of their control, or which they would seldom choose.
Are you ready to shoot for the stars?
Give pause.  This spring one of the Fast Track Program participants, who had a successful spa career made a profound discovery. She wanted to take her message of wellness to the masses but, two months before the program's completion date, she wrote me a note which read something like this: "I thought I wanted to be a professional speaker but I have discovered I love my job. The Fast Track program assignments and discussion have not interested me. Regardless of the quality of the program, I will not continue. I will stick with what I do well and enjoy."
Good on her! Her previously perceived, same old life, turned out to be her place of satisfaction. While she gained personal insight, perhaps there might have been ways for her to discern her future direction in an easier, more economical and faster way.
Reinvent Yourself
From the June 2014 issue of Psychology Today in the article "Reinvent Yourself" comes this researched fact; "Not only do we overestimate our ability to achieve change, we underestimate the effort it requires and the toll it will take . . . . Imagine cuddling a cooing baby, but not factoring in the sleepless night." Indeed this happened for me when I entered professional speaking. I did not realize I was becoming an entrepreneur who needed to sell myself, keep good records, plus pay bills and income tax. I remember thinking, "What the blinketie!?"   But my love of creativity and helping people overrode the obstacles.
What may save you some angst is to make a grounded assessment of your dream goals.
10 Questions to Analyze Your Career Dream
Is it possible that you might find more satisfaction if you:
stayed put and made changes to your present situation?
put this particular dream on hold for a later life stage?
adjusted the dream to be a hobby or volunteer activity?
Have you explored the details and everyday requirements to make your dream happen and sustain it?
Does your dream make your heart sing? Would you do the accompanying activities if you were not paid?
Will you live your life regretting not making the changes required to live your dream?
Do your  strengths, experiences, and knowledge base support this dream?
Are you prepared to accomplish your dream in a longer time-frame than you ideally would like? I know many professional speakers who took at least five years to become overnight successes.
Do you have the support and encouragement of family and friends?
Does it, in any way, conflict with your values or important relationships needs?
Is your dream S.M.A.R.T. — Specific, Measurable, Attainable, Realistic, Timed?
Have you done a SWOT analysis of your dream? Here's a little table to help you. List at least 5 points under each category:
Strengths: of yours and your idea
Weaknesses: of yours and your idea
Obstacles: barriers or problems
Threats: what could go wrong
To Summarize: 1o Questions to Analyze Your Career Dream
Could/would you modify your dream?
Have you explored the details of your dream?
Does your dream make your heart sing?
would you regret not following it?
do your strengths, experience, and knowledge support it?
Are you prepared to take a long time to accomplish it?
do you have support and encouragement for your dream?
Does it conflict with your value?
Is your dream S.M.A.R.T.? That is Specific, Measurable, Attainable, Realistic and has a Time frame?
Have you done a SWOT analysis by examining the strengths, weakness, obstacles, and threats of attaining your dream career?
The inspiring author and poet, Maya Angelou, said, "Because of our routines we forget that life is an ongoing adventure." You decide. Do you want to ignite your present daily activities or are you ready to move towards your dream career?
---
If you enjoyed or benefited from this blog, please leave a Comment below and subscribe to my eNewsletter, Your Uplift.