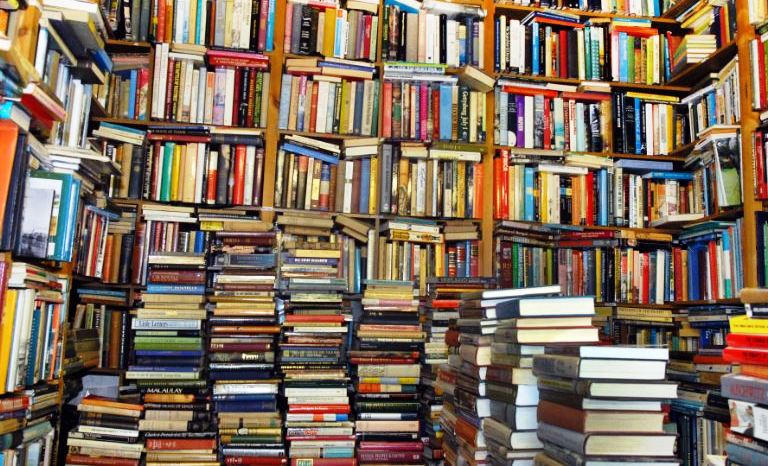 Have you ever left your favorite bookstore feeling renewed and a little wiser? Or perhaps you have felt the same after visiting amazon.com and glancing through pages of book titles.
I  noticed this phenomenon when visiting a friend. I was drawn to her wall of well-read books.  I realized that the core message of most self-help and knowledge based books is in the title. A visit to our own bookshelf, library, local bookstore, or the internet can rejuvenate us. We can crack open the pages or not.
Do not misunderstand me. Reading books is a worthy activity to inspire, entertain, deepen, and educate us.  All I am suggesting is that a quick glance at a book title can remind us of a core truth, value, or virtue.
Feel inspired to make a positive mind shift or take some empowering action by reading through the titles below:
Book Titles for Life Insights:
Age Doesn't Matter Unless You're a Cheese, Kathryn Petras
Bald is Beautiful, Peter Taylor
Children are Meant to Be Seen and Heard, M. Stewart & D. Blaisdell
Enthusiasm Makes the Difference, Norman Vincent Peale
Family Matters, Judith Timson
Feelings Buried Alive Never Die, Karol Truman
Grandparents Are Made for Hugging, D. & E. Heller
I Thought It Was Just Me (but it isn't): Making the Journey from "What Will People Think?" to "I Am Enough", Brené Brown
I'm OK—You're OK, Thomas Harris
It Takes A Village to Raise a Child, Hillary Clinton
Kids are Still Saying the Darndest Things, Dandi Mackall
Love Is Letting Go of Fear, Gerald Jampolsky
Self Matters, Phillip McGraw
The Rest of Your Life is the Best of Your Life, David Brown
Wise Women Don't Have Hot Flashes, They Have Power Surges, D. Reid Wallace
You Are the Solution, Mike Mooy
You Can Control Your Anger, Bill Borcherdt
You Can Heal Your Life, Louise Hay
You Can If You Think You Can, Norman Vincent Peale
You Can't Make Me (But I Can Be Persuaded), Strategies for Bringing Out the Best in Your Strong-Willed Child, Cynthia Tobia
You Just Don't Duct Tape a Baby! N. Weinberger & A. Pohn
You'll See It When You Believe It, Wayne Dyer
You're Here for a Reason, Nancy Tillman
Your Boss Is Not Your Mother, Brian DesRoches
Your Mind Can Drive You Crazy, James Takacs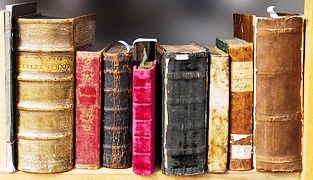 Book Titles for Life Guidance:
Awaken the Giant Within, Tony Robbins
Be A Goddess! Francesca De Grandis
Be Here Now, Ram Das
(How to) Be Your Own Best Friend, Mildred Newman
Create a Life that Tickles Your Soul: Find(ing) Peace, Passion, and Purpose, Suzanne Zoglio Willis
De-Clutter, De-Stress Your Life, Helen Volk
Do It! Let's Get Off Our Buts, Peter McWilliams
Don't Buy a Car Made on Monday, Vance Muse
Don't Count the Candles: Just Keep the Fire Lit! Joan Rivers
Don't Get Mad—Get Funny! Leigh Jasheway
Don't Sweat the Small Stuff…and It's All Small Stuff, Richard Carlson
Energize Your Meetings with Laughter, Sheila Feigelson
Feel the Fear and Do It Anyway, Susan Jeffers
Flourish: A Visionary New Understanding of Happiness and Well-being, Martin Seligman
Flow: The Psychology of Optimal Experience, Mihaly Csikszentmihakji
(Be) Frantic Free: 167 Ways to Calm Down and Lighten Up! (Yes, this is one of my mini-books!)
Give and Take, Adam Grant
If You Meet the Buddha on the Road, Kill Him, Sheldon Kopp
Journaling from the Heart, Eldonna Bouton
Just Be Honest, Steven Gaffney
Keep Your Brain Alive: 83 Neurobic Exercises to Help Prevent Memory Loss and Increase Mental Fitness, Lawrence Katz
Laugh Your Way to Health, Terry Fry
Life is Short—Wear Your Party Pants, Loretta Laroche
Love Her As She Is: Lessons from a Daughter Stolen by Addictions (Yes, this is the first book I wrote)
Love Yourself Like Your Life Depends On It, Kamal Ravikant
Move Your Body, Tone Your Mood, Kate Hays
My Journey to Live From the Inside Out, Shawn Elizabeth George
Relax – You May Only Have A Few Minutes Left, Loretta Laroche
(How to) Say No Without Feeling Guilty: And Say Yes to More Time, More Joy, and What Matters Most to You, Patti Breitman
Say Yes to Change, G. & S. Cappanvelli
Simplify, Joshua Becker
Slowing Down to the Speed of Life: (How to) Create A More Peaceful, Simpler Life from the Inside Out, Richard Carlson
Talk Sexy to the One You Love, Barbara Keesling
Think Like a Winner, Walter Doyle
Write It Down, Make It Happen: Knowing What You Want—and Getting It, Henriette Klause
What are your favorite book titles?
Please check out these related posts: