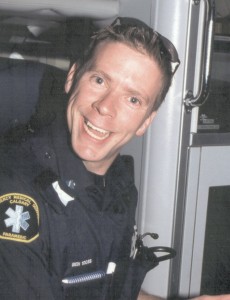 "Work is either fun or drudgery. It depends on your attitude. I like fun." Colleen C. Barrett
Work provides little stress when it's done for the joy of it. When watching my grandson pretend to make dinner with a wad of play dough, I began to wonder,
Why is it that when we prepare a meal we tend to think of it as work? What happens that play often becomes drudgery? Might it be possible for us to be paid to play?
At one time I paid to belong to Toastmasters and spoke for the joy of it. The discovery that I could make a living from my play was exciting.
Definition of Play
The Oxford dictionary provides this definition, "Amuse oneself . . . abstain from work." You'd think Mark Twain had written that definition after he said, "Work is a necessary evil to be avoided."
However when work is pleasurable it feels like play. Some people understand play as pleasurable use of discretionary or flexible time. In that case deadlines turn play into work. Still, there is a fine line between work and play.
Frank Oppenheimer wrote in a 1980 issue of The Exploratoriurm,
I've noticed that as the staff gets larger and the institution grows older, it becomes more and more difficult to get people to be playful.. . . I can only conclude that it must require an inordinate amount of self-discipline for adults to remain playful in their work.
Here are some ideas to exercise a playful discipline at work.
12 Ways to Mix Work and Play
Volunteer to do tasks that you find pleasurable.
Take deadlines and turn them into "desired target lines."
Embrace change. You can't go around it, under it or over it. But you can go through it.
Control what you can–your thinking, decisions, actions, reactions and conclusions.
Now and then just give up. Go somewhere private, lie on the floor, and give in . . . maybe cry. Hopefully you'll find yourself funny.
Pay attention to what is working and celebrate. Yeeha!
Take your breaks and lunch time. Use that discretionary time in a playful way, even if it means making a goofy face at yourself in the washroom.
Remember the day you felt thrilled to get your job and you said something like, "Wow: I get paid to do this!"
Make your environment playful with fun images, pens and gadgets.
Learn to tell a joke.
Whenever possible, smile, laugh, joke around, wink, skip and remember, once upon a time you pretended you worked because it was play.
If all of the above is just too challenging make sure you take your allotted holidays and have a playful time.
All the best in finding ways to mix your work and play!
Please check out these related posts:
Fun Ways to Implement Humor in the Workplace
How to Have Fun with Your Personal Sense of Humor
---

If you enjoyed or benefited from this blog, please leave a Comment below and subscribe to my eNewsletter, Your Uplift.