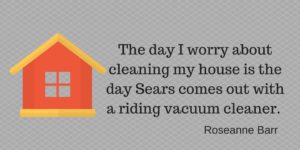 When I ask my women audiences, "Please, put your hand up if your family or friends say to you, 'Stop worrying!'" approximately a third of them raise their hands. Woe! What a waste of time, energy and focus. Yet, I have been guilty of being a worry wart myself. Many times I have asked "Why worry?" Maybe you have, too!
The late Alberta Governor General, Lois Hole said, "Ninety-nine per cent of things you worry about don't happen; the other one percent you can't do anything about, so why worry at all?"
Let us define worry as "to feel or experience concern or anxiety." Here's what happens.  When you imagine a danger your body reacts as if it is actually happening.  A fight or flight response kicks in with increased heart rate, deeper and heavier breathing, and hormones (cortisol and adrenaline) released into your blood stream.  Sometimes a collapse response is trigger experienced as numbing.
Worry can also result in headaches, bowel problems, sleep disturbance, and weakened immune system, memory, and loss of appetite for food or sex.  And this distress affects  relationships as well– "Sorry dear, back off!  I'm too busy worrying!"
Chronic worrying can turn into its big brother, anxiety. Some of our biggest worry topics were explored in an April 2013 article, "The Against All Odds" published in Psychology Today. From that article here are some US facts.
What People Worry About
Odds of dying in a shark attack: 1 in 3.7 million
Odds of dying from drowning: 1 in 1.134
Odds of dying from being struck by lightning: 1 in 79,746
Average annual risk of being killed in a plane crash: 1 in 2 million
Average annual risk of being killed in a car crash: 1 in 7,700
Lifetime odds of being killed in an assault involving a gun: 1 in 321
Remember these are American statistic.  Canada's ratios are not as scary.
10 Ways to Stop Worrying
Overcoming worry and anxiety requires some focus and effort.
Make a list of the scary, future events you worry about. The fears might be items such as worry that your child will marry THAT loser or you might die from lung cancer.  Keep writing until you have ten more events you fear. Then score each item from (0) I have no control to (10) I have total control.  Where you have significant control lower the risk by taking action. Where you have little or no control let go.
To let go, notice your thought and your body distress, take in a big breath and let it out while thinking, "Let it go!"
Read Richard Carlson's little book, Don't Sweat the Small Stuff.
Post the serenity prayer where you can read it daily.  Grant me the serenity to accept what I cannot change, the courage to change what I cannot, and the wisdom to know the difference.
Contain your worrying thoughts by disciplining yourself to only worry while sitting in a particular spot.  Choose an uncomfortable Worry Chair.  Sit there until you are ready to focus on something productive.
Edit your thoughts.
Practice optimistic thinking.
Focus on all the reasons you have to be grateful.
Consider seeking professional counselling.
 Volunteer to help those who have a better reason to worry than you.
Here's a bonus–a 1.41 minute video called How to Stop Worrying: Help for Worry Warts!
What do you tend to worry about and how do you manage to be worry free . . . or close to it?
Please check out these related posts:
25 Affirmations to Help Reprogram Your Negative Self-Talk
How to Boost Your Attitude of Gratitude
Reach Out for Help: Find a Therapist
Patricia Morgan MA CCC helps her readers, clients, and audiences lighten their load, brighten their outlook, and strengthen their resilience. To go from woe to WOW call 403.242.7796 or email a request.
---
If you enjoyed or benefited from this blog, please leave a COMMENT below and subscribe to my eNewsletter, Your Uplift.