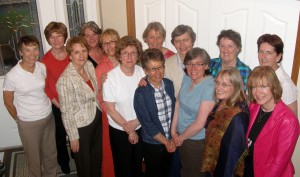 The Tipping Point
My network is still talking about the ideas in Malcolm Gladwell's book, The Tipping Point: How Little Things Can Make a Big Difference. The book's main focus is how trends or what Gladwell calls "social epidemics," happen. He doesn't focus on the Black Plague but gives examples such as teen smokers, the best-selling Divine Secrets of the Ya-Ya Sisterhood by Rebecca Wells, the graffiti problem on the New York subway cars; and then what happened to shift these trends.
Overview:
Most people become intrigued with the part they play in making something like the use of palm pilots, cell phones or even band-aids take off and become a norm.
Gladwell writes, "Merely by manipulating the size of a group, we can dramatically improve its receptivity to new ideas. By tinkering with the presentation of information, we can significantly improve its stickiness. Simply by finding and reaching those few special people who hold so much social power, we can shape the course of social epidemics." These special people come in three categories.
Basic Concepts:
Connectors: In the 1960s a psychologist, Stanley Milgram, discovered that it only took five to six steps to get a package from one place to another using a networking system of people. This is the origin of the term "six degrees of separation." But it is Gladwell's theory that the people he calls connectors play a key role in this phenomenon. Connectors are the center of a large network of people. "The more acquaintances you have, the more powerful you are." I have been called a connector because I enjoy introducing people who could benefit from knowing one another. Sounds like a matchmaker, doesn't it? That's what connectors do. They match up people who can help one another. "My friend Jannette can help you with marketing. Tell her Patricia suggested you call."
Mavens: This Yiddish word means "accumulate knowledge." Mavens know more than a bus load of us. They know what you should buy, where to get it and why because they have the particulars. They are endless readers and collectors of facts. My husband, Les, is a maven. He has been known to read the Trivial Pursuit questions out of the box to see if there's something he doesn't know. People will come to Mavens for information and guidance. Les would tell someone, "Jannette is one source of information. I know a couple books and a magazine that focuses on marketing." Plus, if you asked him, you'd learn he knows more than most of us about marketing myths, strategies and theories.
Salesmen: These people are the persuaders. They become passionate about a product or service and they use their passion to persuade the rest of us. Jannette, my marketing coach, is a Salesman. She exudes benefits and values in her language. I have felt the urgency to use whatever she endorsed because of her convincing skills. Heck, I took her marketing class and think it ia going to become an epidemic, such that she will have to put up her fees. I can see her smiling.
Malcolm Gladwell Quotes:
 "The tipping point is that magic moment when an idea, trend, or social behavior crosses a threshold, tips, and spreads like wildfire."
 "To be someone's best friend requires a minimum investment of time. More than that, though, it takes emotional energy. Caring about someone deeply is exhausting."
 "If you want to bring a fundamental change in people's belief and behavior…you need to create a community around them, where those new beliefs can be practiced and expressed and nurtured."
 "That is the paradox of the epidemic: that in order to create one contagious movement, you often have to create many small movements first."
 "Look at the world around you. It may seem like an immovable, implacable place. It is not. With the slightest push—in just the right place—it can be tipped."
 "These three characteristics–one, contagiousness; two, the fact that little causes can have big effects; and three, that change happens not gradually but at one dramatic moment are the same three principles that define how measles moves through a grade-school classroom or the flu attacks every winter. Of the three, the third trait-the idea that epidemics can rise or fall in one dramatic moment is the most important because it is the principle that makes sense of the first two and that permits the greatest insight into why modern change happens the way it does. The name given to that one dramatic moment in an epidemic when everything can change all at once is the Tipping Point."
 "Mavens are data banks. They provide the message. Connectors are social glue: they spread it. But there is also a select group of people-Salesmen-with the skills to persuade us when we are unconvinced of what we are hearing, and they are as critical to the tipping of word-of-mouth epidemics as the other two groups."
Summary:
Gladwell concludes that all three of these groups of people are critical for a trend to stick, to become contagious like a smile that sends the message, "If I can make you smile, I can make you happy." Now, isn't that a desirable epidemic?
Knowing if you are a connector, maven or salesperson can strengthen your resilience. Where do you fit in Gladwell's descriptions of creating a tipping point?
Please check out these book summaries:
Patricia Morgan MA CCC helps her readers, clients, and audiences lighten their load, brighten their outlook, and strengthen their resilience. To go from woe to WOW call 403.242.7796 or email a request.
---

If you enjoyed or benefited from this blog, please leave a Comment below and subscribe to my eNewsletter, Your Uplift.