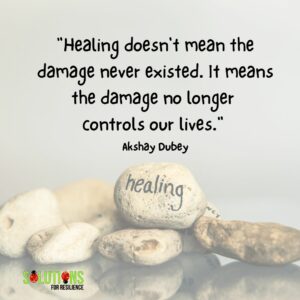 "I'm stressed!" Repeatedly people come to see me for counselling because of the stress in their workplace or personal life. However, after we explore their history, we discover that they are living with stress and trauma, that is unresolved trauma. So, what does that mean? Here we will explore stress vs trauma. Let's begin!
My clients, who come for therapeutic relief, are not an unusual population. In our fast-paced world, it's not uncommon to hear people casually throw around the terms stress and trauma. While both can have a profound impact on our mental and physical well-being, they are fundamentally different experiences with unique consequences. Here, we will delve into the distinctions between stress and trauma, backed by research and expert insights.
Stress: The Everyday Struggle
Stress is an inevitable part of life. It's your body's natural response to demands and challenges, whether they are work-related deadlines, financial pressures, or personal issues. Stress can be both positive (eustress) and negative (distress), but in most cases, we're talking about the latter. Eustress is the amount of pressure that results in feeling excited and pleasantly challenged. Distress is the consequence of too much pressure and challenge.
According to the American Psychological Association (APA), stress is defined as "any uncomfortable emotional experience accompanied by predictable biochemical, physiological, and behavioral changes." It's a normal response that can even enhance our performance in certain situations. However, distress or chronic stress, which occurs when stressors persist over an extended period, can take a severe toll on our health.
How to manage stress is well described in my ebook, Stress Solutions: Tried and True Resiliency Strategies for Busy Lives. 
Here is a list of the top 10 common stressors:
Work: Job-related pressures, such as deadlines, workload, or conflicts with colleagues, can be a significant source of stress.
Finances: Money problems, debt, and financial instability can cause considerable stress.
Family Issues: Relationship conflicts, parenting challenges, and caregiving responsibilities can be stressful.
Health Concerns: Personal health problems or those of loved ones can lead to stress.
Personal Relationships: Problems with friends or romantic partners can be emotionally taxing.
Major Life Changes: Events like moving, divorce, marriage, or the death of a loved one can be highly stressful.
Academic Pressure: Students often face stress from exams, assignments, and academic expectations.
Environmental Factors: Pollution, noise, and overcrowding can contribute to stress.
Social Pressure: Societal expectations and peer pressure can create stress, especially among adolescents.
Technology and Information Overload: Constant connectivity, social media, and information overload.
Trauma: The Deep Emotional Wound
Trauma, on the other hand, is a different beast. Traumatic experiences are typically characterized by feelings of anxiety, anger, fear, helplessness or hopelessness in response to a life-threatening or severely distressing event. Trauma can result from various events such as accidents, natural disasters, domestic violence, or childhood abuse or neglect.
The Diagnostic and Statistical Manual of Mental Disorders (DSM-5) defines trauma as "exposure to actual or threatened death, serious injury, or sexual violence." Trauma doesn't fade away like stress; it lingers and can lead to a range of debilitating psychological conditions, including Post-Traumatic Stress Disorder (PTSD).
The Neurobiology Behind the Difference
To understand the biological distinction between stress and trauma, we can turn to research by Dr. Bessel van der Kolk, a renowned psychiatrist specializing in trauma. He emphasizes that trauma affects the brain differently than stress. According to van der Kolk, "Trauma changes the way the mind and body respond to the present. It is not the story of something that happened back then."
In his groundbreaking book, The Body Keeps the Score, Dr. van der Kolk describes how trauma can alter the brain's structure and function, leading to symptoms such as hyperarousal (being easily triggered), emotional numbing, and intrusive memories. Stress, although unpleasant, doesn't typically cause these significant changes in the brain.
The Impact on Health
The distinction between stress and trauma becomes even more critical when considering their long-term health effects. Distress is associated with a higher risk of conditions like heart disease, diabetes, and depression. However, trauma can lead to a much broader array of physical and mental health issues, including dissociation, self-harm, lack of daily functioning, and suicidal tendencies.
Conclusion
In summary, while both stress and trauma can be challenging to navigate, they are fundamentally distinct experiences with differing consequences for our mental and physical well-being. Stress is a common part of life, whereas trauma surfaces from deeply distressing events and can have a lasting impact on our health. Understanding the differences is crucial for seeking appropriate support and healing.
Remember that everyone's experience is unique, and seeking professional guidance from mental health experts is essential if you are struggling with either distress or trauma. Recognizing the difference is the first step toward healing and resilience.