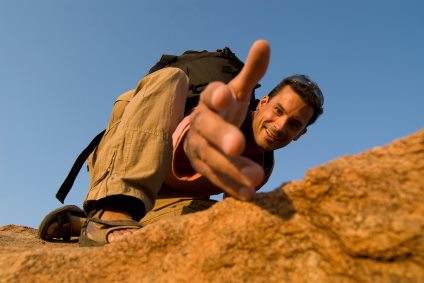 Why do we bother to volunteer?  What are our personal and spiritual reasons to volunteer? What's the pay off? We ask lots of what's in it for me questions in other areas of our life.
What's in it for us to
exercise a minimum of 20 minutes a day three times a week?  More energy and stronger heart and lungs.
to work overtime? Keep our job, in some circumstances. Extra pay, if we are lucky.
own a four wheel drive in the prairie? A cool, desirable image.
What's in if for you to volunteer? Maybe, along with thousands of other Canadians, you have already discovered the answer. Did you know that three out of 10 Canadians over the age of 15 officially volunteer? In Alberta the number is higher. Four out of 10 Albertans, over the age of 15, officially lend a helping hand. They have good reasons to volunteer.
Five Reasons to Volunteer
You have the opportunity to give back what you may have received from others.  Most of us want a balance of giving and receiving.  Many of us delight in the ability to return a helping hand.
You learn new skills that could bridge into a career.  Volunteering is an excellent way to get around the discouraging line of "You don't have enough experience."
You have the opportunity to do what you enjoy. My mom continued, in her senior years, to provide beautifully arranged flowers for community events. It provided an opportunity to touch, feel and smell flowers she would not otherwise have access to in the winter months.
You can increase your self confidence.  Many of us dip a baby toe into an interest area. As we gain assurance of our capability, we increasingly accept responsibility and involvement.
You learn that you do make a difference.  You go to bed at night satisfied that you SHOWED THAT YOU CARE.
When I hear the question, Who cares? . . .
I think Optimistically of Volunteers
Who cares about the ill, the elderly and the disabled?
Who cares about disadvantaged women and children?
Who cares about the homeless and poor?
Who cares about human rights violations: sexism, ageism, racism or discrimination?
Who cares about the environment?
Who cares about animals and their right to the planet?
Who cares about global concerns and world peace?
By volunteering your actions clearly state, I care.  But here is a caution. The deceased Canadian, Lois Wilson was a United Church Minister, president of the Canadian Council of Churches and a recipient of the Pearson Peace Prize. I heard her speak on volunteerism at the University of Calgary Person-hood conference.  She encouraged us to choose an area of concern and focus there.  She said,
If you try to be all to all, little can be accomplished"
I add, there is such a thing as volunteer burn out. So, choose wisely your volunteer activities.
Here is an inspiring story of a young Canadian who has elevated the role of volunteering in our country and around the world. I am a big fan.
Craig Kielburger: Young Volunteer Role Model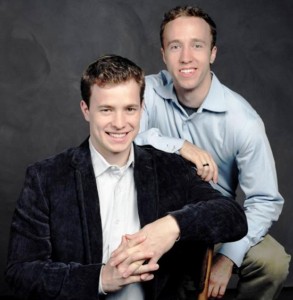 At the age of 14 years Craig Kielburger of Toronto, Ontario read about the murder of a four year old Pakistan boy who was sold into slavery by his parents. Craig declared he was going to make a difference to the 250 million children around the world who have  been forced to work as slaves.  He started as a teen volunteer and is now, along with his lawyer brother, Craig at the helm of the We Charity (formerly Free the Children) organization.  He travels the world and has written the book, From Me To We: Turning Self Help on Its Head,  He met Oprah, Mother Teresa, and The Pope. He has also been nominated for a Nobel Peace Prize. And, yes, he is building schools all over the world.
I remember a television interview with Craig talking to an eight year old Filipino boy called Jeffrey. This young child had never seen outside the trash dump where he was born and has worked scavenging for food every day, all day since he was able to walk and talk. One of Craig's goals is to have Jeffrey and other Philippine children in school. Craig Kielburger serves as an example of making a difference. What was in it for him?  He has quite a fascinating life!
Most of us have noted an area of concern where we want to, will, or are have already begun to make a difference. Perhaps you will not be travelling the world like Craig, writing a book or meeting royalty. But you can use your gifts and give what you can.
If you are stumped as to where to begin google "volunteer centre" plus your city. Volunteer centres support organizations that need your time, care and talent. They will gladly give you some guidance and help you find a good match for your interests with community needs.
Emily Dickinson's thoughts resonate with me and I hope you:
If I can stop one heart from breaking,
I shall not live in vain;
If I can ease one life the aching,
Or cool one pain,
Or help one fainting robin
Unto his nest again,
I shall not live in vain.
If you have found your passion of concern you will easily know your reasons to volunteer. You will be able to answer the question What's in it for me?  Happy volunteering!
Please check out these related posts:
The Exciting Advantages of Volunteering for Teens
7 Reasons to Create a Helper's High
Patricia Morgan MA CCC helps her readers, clients, and audiences lighten their load, brighten their outlook, and strengthen their resilience. To go from woe to WOW call 403.242.7796 or email a request.
---
If you enjoyed or benefited from this blog, please leave a Comment below and subscribe to my eNewsletter, Your Uplift.