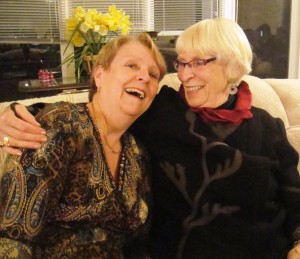 Growing up on a farm, the idea of my parents self-indulging never crossed my and my siblings' minds. Mind you, it does not probably cross the mind of the person who engages in egomaniac, self-admiring, diva, princess or prima-donna behavior who barely functions in the cubical down the way from your or somebody else's workspot! Yes, I am describing the over-indulged adult you probably know.
Stories are surfacing of young adults who do not know the difference between a washer and a dryer, who arrive at job interviews with their parents by their side, and who are not willing to leave home because Mom and Dad just treat me so good!
I recently attended a workshop, How Much is Enough? Overindulgence has become the New Normal.  It was based on the book How Much Is Enough? Everything You Need to Know to Steer Clear of Overindulgence and Raise Likeable, Responsible and Respectful Children by Jean Illsley Clarke, Connie Dawson and David Bredehoft.
Clarke, a spry 87 years old, award winning author and pioneer parent educator, led the session. She presented research to describe the dilemma of the "new normal" of overindulged. Three ways to overindulge are: 1) too much of anything—clothes, electronics, lessons and stuff and more stuff, 2) too much help—doing for them what they can do for themselves (picture a mother tying up shoelaces while the child is texting on a cell phone), and 3) lack of expectations, rules, consequences, and chores. Clarke said,
As people who were overindulged as children become adults, there is a huge impact on their confidence level.  These are the people who are most likely to report that they don't feel they have control over their children."
Indicators of an Over-indulged Adult
Expect immediate gratification–demanding their wants be accommodated, RIGHT NOW!
Lack boundaries—invading others personal and workplace spaces.
Confuse their wants with needs—believing what they want are their needs.
Lack workplace and people skills—struggling with effective workplace cooperation and teamwork.
Disrespect other people and their prosperity—borrowing and then not taking good care of the property or losing it.
Believe they are Helpless—thinking, Poor me. I don't know how to do this.
Value Wealth (money), Fame (attention, admiration) and Image (designer clothes and appearance)—missing out on meaningful relationships, personal growth, and purposeful workplace and community participation.
Have little gratitude—making little or no effort to express appreciation to others for their efforts on their behalf.
What are parents and workplace leaders to do when the effects of overindulgence are evident?
How to Deal with an Over-indulged Adult
Name the 1, 2 or 3 ways that overindulgence is demonstrated through words and actions and/or lack of keeping agreements.
Do not support or encourage the self-indulgent behavior.
Name the values (virtues) you want to be the norm in your home, workplace or community; values such as cooperation, mutual respect, and responsibility. A list of value words and how they are aligned to clear boundaries may help.
Have clear expectations and hold children and adults responsible for agreements and their choices.
Affirm and celebrate people's demonstration of competence, empathy, and other character-building virtues.
How and when have you caught yourself or others inappropriately indulging a young or grown child?
Please check out this related post:
Book Summary: How Much Is Enough?
Use a List of Values to Help Focus Your Time and Energy
Patricia Morgan MA CCC helps her readers, clients, and audiences lighten their load, brighten their outlook, and strengthen their resilience. To go from woe to WOW call 403.830.6919 or email a request.
---
If you enjoyed or benefited from this blog, please leave a Comment below and subscribe to my eNewsletter, Your Uplift.