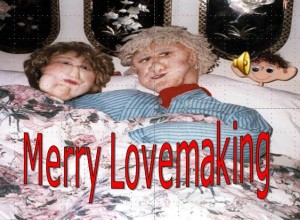 A phone call from Hanna, Alberta prompted me to create Merry Love-making: How to Enliven Long Term Intimacy.  It has been presented at numerous women's conferences and a Foster Parent retreat.
The women of Hanna wanted to know how to keep a long term relationship exciting, romantic, engaging, and pleasurable.  Although I am not a sex therapist, I provide some marriage counselling. I had also allowed romance to fade in my own marriage. Fortunately my hubby, Les and I perked it up—the marriage that is! I actually created some drive him crazy, intimacy creating, making out experiences! Here are some of the highlights!
Note: I write from my perspective of being in a heterosexual relationship.
Ideas for Making Love
Same old becomes boring whether it is at work, home or the lovemaking bed.  It is up to you and your love partner to put the pleasure back and build resilience of your committed relationship. Here are some ideas:
Merry lovemaking begins while your clothes are on. What happens in the bedroom reflects the atmosphere and relationship during the hours and days before and after sexual activity.
Keep romance in your life. Non-sexual and appreciative exchanges will keep your sexual life alive.
Initiate. Take responsibility for your own sensual and sexual pleasure. Don't be passive.
When you tell your partner what pleasures you, it saves your partner from guessing. Nothing turns your partner on like the turned-on person you can be.
Talk about sex with your partner.
It is OK if you and your partner do NOT have the same taste or preferences in sexual activity. Your partner is not rejecting you (or you, your partner) but is saying no to a certain activity.
Do what pleases both of you. Find ways to meet both your and your partner's pleasurable desires.
Working at sex does not work. Do not rate performance. Do not let sex become routine or boring. Nothing kills intimacy like boredom. Have different times, places and positions—sometimes without intercourse.
Leave anger out of the bed and bedroom. Resolve problems before going to bed.
Do not always wait to be in the mood before initiating or agreeing to sex. Have the occasional quickie or fooling around romp.
Have realistic sexual expectations.
Have fun for your merry lovemaking sake.
Ideas for Making Love: Specific to Men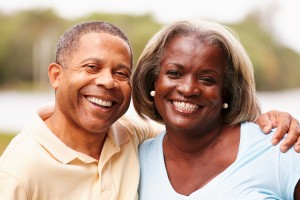 Women being of tender nature, want tender beginnings." Kama Sutra
Years ago I pleaded with my hubby, Les, to attend the The Banff Couples conference. After that couple enhancing weekend, we both wanted to go back the next year. We have attended over 25 times. As I like to share: "Les and I have been married for over 45 years. We still do it almost every night of the week—almost on Monday, almost on Tuesday, almost on . . ."
Here are ten tips that have been specifically helpful to men in the realm of merry lovemaking:    
Remember that foreplay starts right after sex and continues in how you treat her all day long.
Share the responsibility of household, family, and children (if you have them).  Some women are just too tired. The best Floor Play just might be vacuuming the house.
 Turn off the television and make eye contact.
Surprise her:  Run a warm bath with bubbles and candles; invite her to cuddle, with no sexual moves; hold her hand; give her a massage; take her on a weekly date—at least, monthly; buy her flowers, a potted plant, hand cream or massage oil…and not just at Valentines, your wedding anniversary or her birthday.
Talk to her.  Often talk is the way into sex for women. Often, for men, sex is the way into talk.
Talk about sex.  Find out what pleasures her.  Tell her what pleasures you.
Start physical intimacy by caressing fingers, hands, shoulders or legs. Linger and move slowly towards her erogenous zones. Learn where her turn on spots are.
Hold her for a while after intercourse.  Grizzly bears fall asleep right after ejaculation.  Stay in physical contact with her.  After-play and cuddling are very important.
Don't watch pornography that demeans women or shows women suffering violence.  Not only has research indicated that such viewing stimulates sexual aggression but it is a definite turn off to modern women.
Be playful and enjoy your woman while you make love!
To see the above ideas with fun images and supported by quotations, look at the slide-show, Merry Love-making.
Please check out these related posts:
Book Summary: The Good Marriage by Judith Wallerstein and Sandra Blakeslee
Book Summary: The Seven Principles to Make Marriage Work by John Gottman

---
If you enjoyed or benefited from this blog, please leave a Comment below and subscribe to my eNewsletter, Your Uplift.