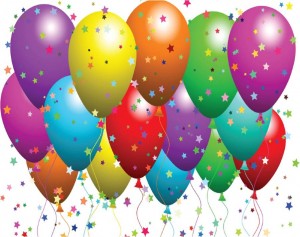 "I am more and more convinced that to take life over seriously is a frivolous thing." Eric Hoffer  Indeed, being light-hearted and having a  sense of humor are basic resilience strengthening strategies.
Perhaps, as Kay Redfield Jamison indicates in Exuberance: A Passion for Life, genetics does influence such human characteristics as exuberance and playfulness. But there are some habits that can encourage acting light-hearted. Try some of the following!
Seven Habits of Light-Hearted People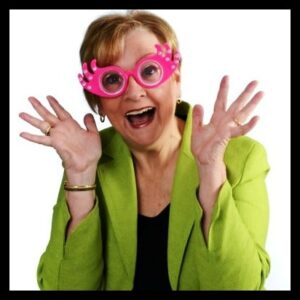 Smile to become instantly more likeable, attractive and approachable. To help brighten your face, think of your blessings. Smiling actually changes your emotional state. People like and trust smilers more. It's been said that telephone listeners can see our smile. Mother Teresa encouraged smiling to help improve the world. Research studies have shown that smiling cools our brains while frowning heats it. It's like having our very own internal air conditioner. Bring on the summer heat wave!
Laugh whenever possible. Discover what triggers your own distinctive giggle, snicker or crackle. Laughter and smiling are social indicators that we are enjoying the company of others.  Laughter helps increase alertness, blood circulation, creativity, enthusiasm, productivity and decreases muscle tension.
Feel. Accept your own and others' feelings by gently listening for a rainbow of sad, hurt, scared, mad and glad expressions. Feelings tell you everything about you and little or nothing about managing the world. Use your smart brain to plan while using your feelings as a personal barometer. Notice what you are doing and who you are with when you feel repeatedly hurt or angry. Do the same for when you feel happy. Got to where happy lives more often.
Let Go of trying to exert power over others. Your stress levels will drop. Your relationships will improve when you learn to trust other people to live life their way. Avoid the Control Hole. Catch yourself when you say, "You should!" "You must!" or "You have to!"
Acknowledge your Humanness or you will waste energy trying to be perfect. You will also waste energy trying to be right and will end up feeling uptight. Accept yourself and others as perfectly imperfect. Then you will better to do what Richard Carlson suggests–Don't Sweat the Small Stuff of Life.
In-joy Yourself as you only get one free supply of your life. Take your challenges seriously and yourself lightly. Know what you love to have, do and be. List what activities and things please your sense of vision, hearing, touch, smell and taste. Think about what is physically, mentally, emotionally, creatively, socially and spiritually energizing for you? Now, go in-joy yourself!
Create Surprises with pleasant acts of care and cheer. Every day there are nasty and uncontrollable changes in our lives. Add to the kind and joyful experiences. Be a daily Super Surprise Agent. Ideas for adding joy to the world are as simple as these:
Leave a note or phone messages saying, "I appreciate you for  . . ."
Celebrate small and big efforts of the people around you.
Now and then wear something fun or silly, like a pair of Groucho Marx glasses, noses and moustache.
Give sincere compliments whenever possible.
Hum or sing uplifting lines from songs.
Wave or smile at others.
Summary:
The more you practice these light-hearted habits the more people around you will be uplifted.  The more people around you feel upbeat the more light-hearted you will feel. And the circle of life goes round and round!
Please check out these related posts: