Sometimes our distorted definition of "mother" is "no time, space or care for me."
"You now have the most important job a woman will ever do," my mother told me after giving birth.  It's important for us to embrace the traditional feminine role of caregiver as a way to demonstrate our strengths and capabilities. Yet, we need to include elements of self care to avoid unnecessary stress or losing ourselves in the role.
A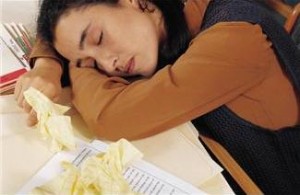 2006 report from salary.com excited many of us interested in the world of moms.  The grand conclusion was that mothers (typically with 2 children) would earn $131,471 US or $163, 855 Canadian a year if paid for the services rendered to their families.  Regrettably, we can easily lose ourselves and forget to care for ourselves in the middle of doing these services.  We can become overwhelmed, see few options and forget the answer to the question, "Who am I?"
Some of us have been called The Hurried Woman, the PMS Mom from H… and told by our teenagers to, "Chill out."  A research finding from DalhousieUniversity inNova Scotia concludes that distress is taking its toll on Canadian women, especially mothers.
The researcher, Shelley Phipps, was quoted as saying, "Over half…51.2 percent of women aged 25 to 54 with full-time paid employment felt constantly under stress in comparison with 41.6 percent of men."  And this figure continues to increase.  Add children and the fact that mothers still accept the majority of household responsibility, and what do you get?¾an out-of-functioning, often ill, woman, especially if she has negative perceptions of these demands.
Speaking of exhaustion, the Canadian Stress Institute found that women experience a larger percentage of stress than their male partners—52 percent compared to 45 percent, respectively.  That percentage increased to 58 percent for women who put in similar employment hours as their spouse.  Add to this data that mothers typically accept 70 percent responsibility for family and home duties.  How do they do this?  They back off on sleep.