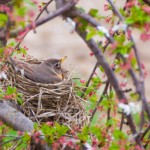 American writer, Emily Dickinson (1830-1886) was born in the farming town of Amherst, Massachusetts. Although she never married, she wrote love poems among her collection.  Due to health issues, at an early age, she became a recluse who dressed only in white, locked herself in her room for days and gave meaning to her life through writing poetry.
It seems ironic that she wrote about kind acts whilst closed off from a social life.  Yet my favorite Dickinson poem alludes to the value of volunteering and the question of "What's in it for me to volunteer?"  Her poetry reads:
If I can stop one heart from breaking,
I shall not live in vain;
If I can ease one life the aching,
Or cool one pain,
Or help one fainting robin
Unto his nest again,
I shall not live in vain.
What does Dickinson's poem mean to you?
Patricia Morgan
Resilience Speaker Solutions, For Resilience
Follow me on Twitter and join me on Facebook