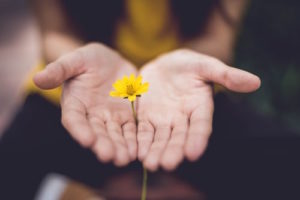 The Importance of a Celebration of Life
As do many senior citizens, I attend more and more funerals, memorial services, and celebrations of life. I recall my Mom saying, "Funerals become our old folks main social event. Then people expect us to get over our grief in a week or so to attend the next one." Yes, dealing with death is challenging at any age.
The sombre, focused-on-sin funerals push my dismay button. I wonder, "Isn't dealing with the loss enough? Is this really how you want to memorialize your loved one?" But then there is what Mom used to call happy funerals. Let's just name them celebrations of life. Both Mom and I agreed the best of these events bring tears, laughter and worthy memories.
Plus, there are lessons to be learned and inspiration to be gained by attending these events. At a memorial service of a dear woman who died at 51 years of age, her son boldly gave the gathering a wake up call. He said something like, "The last time I talked to her was over the phone. I felt so angry at her and I said, 'I hate you!' Please don't ever end a conversation with someone close to you with anything but 'I love you.'" That must have taken courage to tell the truth–done to make a difference to others' lives. These dramatic moments don't happen just in the movies!
When our dear daughter-in-law Chandra died, at the end of the service, the officiate invited us to give her LIFE a standing ovation. We stood, clapped, and roared with tribute. It felt appropriate and uplifting to do so.
At my Dad's service I described a summary of his family history, his World War II service, and some farming scenarios along with cornball humor. Our family had stayed up late the night before crafting the script.
At my Mom's service tender tributes were given, and just as she requested, we joyfully sang her favourite hymn, Jesus Loves Me.
At the recent memorial service of speaking colleague and community leader, Corey Olynik a list of his own quotations of wisdom was shared. We could sense his presence through the words. Then the poem, When Death Comes by Mary Oliver was read. The last few lines captured my longing for a purposeful life:
When it's over, I don't want to wonder
If I have made my life something particular, and real.
I don't want to find myself sighing and frightened, or full or argument.
I don't want to end up simply having visited this world."
Now and then I update my Directions for Patricia Morgan's Celebration of Life, a notebook I carry in my purse. It lists what I would like to happen when my loved ones gather after my death. It states who I want to say sweet words about me. It also directs my loved ones to show the slide deck I have prepared. Yes, I have some special messages I want to leave behind. Three of the songs I want played or song are I Just Called to Say I Love You, You are My Sunshine, and On a Clear Day.
On a clear day, rise and look around you and you'll see who you are.
On a clear day how it will astound you that the glow of your being outshines every star!"
But why wait for death to put these celebrations in action? When my hubby and I celebrated our 70th year we organized The Spunky Senior Seventieth Birthday Party. Over 160 people came to enjoy musical tributes, lemon meringue pie, silly games, and dancing. I told our kids, "This is the kind of celebration I want when I die!"
I often leave memorial services inspired to live my days to their fullest . . . and often more consciously. Your turn! What are your thoughts about a celebration of life?
Please check out these related post:
Patricia Morgan MA CCC helps her readers, clients, and audiences lighten their load, brighten their outlook, and strengthen their resilience. To go from woe to WOW call 403.242.7796 or email a request.
---
If you enjoyed or benefited from this blog, please leave a Comment below and subscribe to my eNewsletter, Your Uplift.