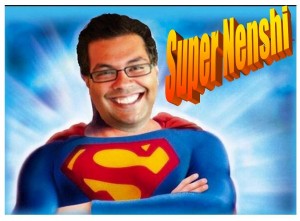 Between June 20 and 30, 2013 over seventy-five thousand Calgarians were evacuated from their homes in over 20 neighbourhoods. Many in southern Alberta communities such as Siksika First Nation, High River, and Canmore were also affected. We still talk about the Alberta flooding. 
Words from leaders, rescue team members, those suffering stress, strain and loss, and those who just care, poured their hearts out with words of compassion, optimism, humour and resilience. Here are some examples:
Resilient Strengthening Words of Compassion
"You say 'Stay away from downtown and the bridges' but dozens, even hundreds, are trying to get close to take pictures. What do you say to them?" Unknown reporter

"Be careful. We care more about your safety than anything else. I know why you're there. It's part of your community, the city you love. You want to see with your own eyes what is happening to us. There is nothing wrong with that motive or intent. But I have to say to people 'Be careful.' Our emergency services are stretched. We have to focus on real emergencies, not create any more emergencies. The way to not create any more emergencies is to stay safe and stay far away from the river bank." Naheed Nenshi, Calgary Mayor

"My thoughts and prayers are with the flood victims in Calgary." 

William Shatner, Actor

"I am so worried about my friends at the Calgary zoo!  Hope all the animals are ok."

Jann Arden, Alberta Singer/Songwriter

"Be a rainbow in someone else's cloud."  Stephanie Benay, Safety Trainer and High River resident who was affected
Resilient Strengthening Words of Optimism
"

This is Alberta. And there's one thing that defines us, it's our resilience. It'll take a lot of hard work. But we will recover. And we'll be better than ever."

Arlene Dickinson

, author of Persuasion, Dragon's Den star, and entrepreneur

"I promise you that, on behalf of the government of Alberta, we will do everything that it takes for people to rebuild their homes and rebuild their lives and rebuild their communities."

Alison Redford, Premier of Alberta

"The rest is "just stuff"  which is going to be hard on many but there is little doubt the people and communities will come together to help those without insurance or support.  In the meantime it is a time for patience / tolerance / support / understanding / friendship." W. Brett Wilson, author of Redefining Success, Dragons' Den star, philanthropist, and entrepreneur
"Acts of courage, kindness and mental toughness abound as we all work together. Stay strong!" Bret Hart, professional wrestler
"The flood may have taken away part of my house but we will fix it. It may have washed away family history and mementos but it cannot and will not wash away fond memories. So there!" Lani Donaldson, Literacy Expert and Calgary resident
Resilient Strengthening Words of Humor
"You cannot boat on the river.  I have a large number of nouns that I can use to describe the people I saw in a canoe on the Bow River today.  I am not allowed to use any of them.  I can tell you, however, that I have been told that despite the state of local emergency, I'm not allowed to invoke the Darwin law."

Naheed Nenshi, Mayor of Calgary

 

"We will be hosting the greatest outdoor show on earth, come hell or high water."

Bob Thompson, President of The Calgary Stampede

"Hi from Calgary NE.  I am OK; high and dry.  More dry than high."  Palmo Carpino, Calgary Humorist and MC

"My hubby is in a dumpster, but it was not me who put him in there!" Patricia Morgan
Please check out these related posts:
Slave Lake, Alberta: A Resilient Community
What You Can Do to Cope with Grief and Loss
Patricia Morgan MA CCC helps her readers, clients, and audiences lighten their load, brighten their outlook, and strengthen their resilience. To go from woe to WOW call 403.242.7796 or email a request.
---
If you enjoyed or benefited from this blog, please leave a Comment below and subscribe to my eNewsletter, Your Uplift.