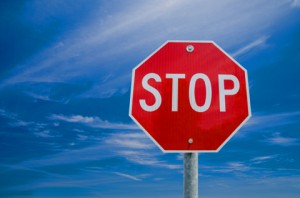 When bullying is happening, our culture wants to move into an anti-bullying mode of defence. But maybe there is a more effective strategy.
When our son, Benjamin was 15 years old we moved to Calgary.  We had no idea he was bullied until one day he came home with a whack of hair cut out of the back of his head.  Someone in the seat behind him violated his physical space and dignity.  I also learned that the first week he attended school he found a note on his school locker saying, "Go home! Ontario F@$#!" I asked if I had his permission to approach the school. "No!" he said. He wanted to try working things out on his own.
He put a plan in place and it worked. He developed a support group of friends who made a difference that changed it all. Once we know our children are safe, we need to not do for them what they can do and want to do for themselves. It empowers their competence.   
A few years ago a desperate 15 year, Amanda Todd of Port Coquitlam, British Columbia, killed herself. At that time I, along with over 20 million viewers watched her online video, which was her cry for help. Amanda shared her story with words and phrases printed on card stock. She described making an error in judgement. She had posed for a photo of her breasts, which eventually was posted on Facebook.
She described moving to different schools, being alone, trying to make new friends, being beaten, feeling depressed and having panic disorder, slashing her wrists, and drinking bleach.  Misunderstandings, name-calling, and the cruelty from individuals and groups who pursued her.  Her quotations of others reflect contempt, immaturity and brutality. For one example some youth had said things like,  "Just punch her already."  "She should try different bleach. I hope she dies this time and isn't so stupid."  "I hope she sees this and kills herself."
I was also shocked to read in the comment boxes, under Amanda's video, more vicious comments. For example one comment read, "You're a pathetic excuse for life and you don't deserve to breathe my air, stupid %#@$." I assume these comments were left from other youth.
Note: Amanda Todd's video is now blanked out with this message, "The following content has been identified by the YouTube community as inappropriate or offensive to some audiences."
I can hear my mother asking in a forlorn tone, "What in the world  is happening to our world?"
One explanation for such uncaring and callous behaviors is that some of us have raised youth and young adults who have been overindulged and have a sense of entitlement.
Following Amanda's tragic death, the media was filled with comments and statistics such as:
"Suicide among youth aged 10 to 24 dropped 25 percent from 2000 to 2009."  Dr. Tyler Black, psychiatrist, B.C. Children's Hospital
 "No one deserves to be bullied. No one earns it. No one asks for it. It isn't a rite of passage. Bullying has to stop." Christy Clark, B.C. Premier
"Kids need to hear the message that (bullying) is not OK from a range of people. We need to create communities of care for our young people . . . long before the crisis."  Brenda Morrison, Professor, School of Criminology, Simon Fraser University
A basic flaw in the anti-bullying movement is that our youth are still in a vacuum, with no clear moral direction. This is reflected in the quotation by Premier, Christy Clark, of "Bullying has to stop."  Most anti-something is not as effect as pro-something.  As Morrison alluded, resilience to face adversity is based on personal strengths and community values in action–not on merely stopping the adversity.
Anti-Bullying to Pro-Values or Virtues
There are two main ways to strength resilience:
Internal: developed personal coping strategies. Amanda's coping and thriving strategies were not enough to save her.
External:  an environment where one experiences appropriate challenge, encouragement, support, and at minimum, safety. Somehow the adults in Amanda's world were not able to protect her from her defeat by peers.
Since we have a culture that more and more values wealth, fame, image and lots of stuff many corners of our country have lost basic family and community values.
We need communities dedicated to character building and encouraging virtues such as mutual-respect, responsibility, healthy boundaries, dignity, kindness, and a sense of unity with one another.   There are programs that are designed to enhance those qualities in children and youth. The Roots of Empathy and The Virtues Project are but two. Pink Shirt Day is a wonderful example of a positive focus.
If you have any influence in your community please consider looking into a program to instil values and virtues. What we focus on, expands. Let us not focus on anti-bullying but building on mutual-respect, dignity, and care.
May Amanda Todd rest in peace.
Please check out these related posts:
Book Summary: How Much is Enough?
How to Stop Your Relationship Drama
Surprising Lessons from a Bullied Grandma
Patricia Morgan MA CCC helps her readers, clients, and audiences lighten their load, brighten their outlook, and strengthen their resilience. To go from woe to WOW call 403.830.6919 or email a request.
---
If you enjoyed or benefited from this blog, please leave a Comment below and subscribe to my eNewsletter, Your Uplift.