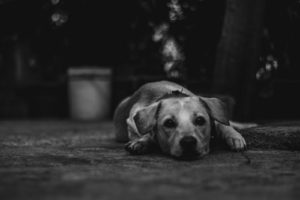 My Tweet read, "When you can not change a situation, take a breath & change your mind." Adapting to change, in my mind, is a useful practice.
The response read, "Patricia, I usually love the things you post but I disagree with this one. At what point can you not change a situation? And when is it right to not stand for what you believe in?"
My response to the response read, "Thank you for the question.  I like your spunk in challenging my line of thought.  I enjoy a philosophic discussion."
It is fascinating that many words of wisdom have contradictory ideas. Psychologists call those who have incongruent beliefs as having cognitive dissonance.  However, researchers also describe those who more easily tolerate ambiguity as resilient.  So let's take a look at conflicting beliefs. Here are some examples:
Keep commitments and Jump at opportunity.
 Look before you leap and Take a leap of faith.
Nothing ventured, nothing gained and Better safe than sorry.
Never give up and Know when to give up.
Stick to your guns and Don't flog a dead horse.
Pick your hill to die on and It don't really matter.
Accept What Is
Now to address my Twitter friend's questions.  "At what point can you not change a situation?"  Here are some thoughts:
Typically you can not change other people's beliefs and behaviors. Of course we have influence over others but most often that influence comes through modelling and invitation to change. Mandatory counselling is not as effective as when people are receptive.
The Alberta floods come to mind as well.  Many people needed to accept that they had lost property, including keepsakes they could not replace.
Losing a loved one is another situation that can not be changed.
You can not change your physical height or bone structure. We can now change our facial features, breast sizes and even our sex.
You can not change losing limbs and as yet can not change being a quadriplegic.  Consider the title of W. Mitchell's book, It's Not What Happens To You, It's What You Do About It.
My last example is personal. After finding out our daughter, Kelly with whom I wrote the book, Love Her As She Is, and two of our grandchildren have disabilities, we did some accepting . . . and then changed our expectations.
Stay Steady for Change
I was also asked, "When is it right to not stand for what you believe in?"
The answer probably requires wisdom as is expressed in the Serenity Prayer. Grant me the serenity to accept what I cannot change, the courage to change what I can and the wisdom to know the difference. 
Here's another cliché, Pick your battles.  Some are not worth the time and effort.
There are causes people commit a lifetime to change such as Nelson Mandela changing apartheid and Martin Luther King changing racism.
Each of us decides what is right for us. What is important to you?
Other aspects relevant to this discussion include our values, being in integrity, and universal virtues.
In the end, I appreciated the opportunity to question, wonder and share.
Lastly, please share what contradictory beliefs you have grappled with. OK?
Check out these related posts:
---
If you enjoyed or benefited from this blog, please leave a Comment below and subscribe to my eNewsletter, Your Uplift.