Many of us have moved from saying "Woe is me" to "WOW! I survived and I am even thriving."  We could ask ourselves, "Where did my resiliency develop? And if it did not develop in childhood, when did it develop?"  If you do not identify yourself as resilient, you may not recognize your capacity to handle strain and stress. Perhaps it is time to explore building resilience and the concept of protective factors.
On this website, there are many articles on how to strengthen resilience but here we will provide a connection between what happened to you in your childhood and what you can do to move forward. This will allow you to more strategically use the other available articles with tips for strengthening your buoyancy.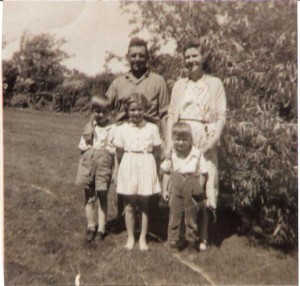 Emmy Werner, Steven J. Wolin, Wayne Hammond, and Michael Unger, and other resiliency researchers discovered protective factors that helped children and youth better manage their life-long challenges.  The lists include factors that are described in the emotional intelligence, positive psychology, sociology and philosophy literature.
Round One:
1. Take an inventory of your overall childhood using the categories below. Give each point a number from 0 (not at all) to 10 (got all I needed and more).
Internal Protective Factors
External Protective Factors
Family:
Felt close to family members
Loved unconditionally by parent(s)
Caring extended family
Basic needs met—food, shelter, and clothing
Safe from family violence, addictions or other mal-adaptive behaviors
Clear rules, routines and boundaries for structure
Encouragement of dreams and talents
Appreciation for contribution
Community:
Love of learning, discover and teamwork instilled at school (work)
Positive faith experience
Close friendships
Inspiring role models
Group opportunities (camp, lessons)
Opportunities to contribute
Consistent child-care
2. Flag the protective factors from your childhood which you scored 5 or under.
Round Two:
Go through the above list again reflecting on your life today. Give a number 0 (not at all) to 10 (have all I need and more).
Flag:
a)   Note the protective factors you have repaired from your childhood–the ones that were missing.  Congratulate yourself for attending to your needs.
b)   Note the protective factors that still need a repair.
c)   Note ONE protective factor on which you can take action to repair today.
Now that you have taken an inventory of what needs strengthening for your resiliency, do something about it.
Do something different.
Write down a plan.
Make a phone call.
Ask for help or take action on your own.
Congratulate yourself for  assessing your protective factors. Now attend to your needs! Let us know what you do? Ok?
Please check out these related posts:
Dozens of Famous and Powerful Resilience Quotes
12 Easy Ways to Build Your Resilience at Work
Patricia Morgan MA CCC helps her readers, clients, and audiences lighten their load, brighten their outlook, and strengthen their resilience. To go from woe to WOW call 403.242.7796 or email a request.
---

If you enjoyed or benefited from this blog, please leave a Comment below and subscribe to my eNewsletter, Your Uplift.